FIX: The Story of an Addicted City
Thank you for rating this movie!
Read your review below. Ratings will be added after 24 hours.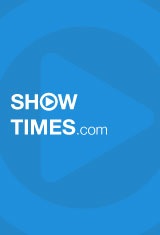 4.48 / 5
Based on 77 votes and 6 reviews
---
Please rate between 1 to 5 stars
Showing 1 to 6 of 6
December 05, 2006
I think that it was an intense and very real look at one persons life in the east side however I recently last year cleaned up after spending 5yrs down there and I think that the documentary could have focused alote more on the rest of what is happening down there such as police brutality and the poverty level.All in all I think that it was a good try but could do better.
April 04, 2006
What an eye-opening film. No matter what we know of this world, if it is not something we live with (or in) daily, it - the people affected, the challenges and sorrow - is so easily forgotten. If only more people opened their eyes; on the way to work, on the way home, on the way to their favourite restaurant. Thank you for reminding me & others.
February 28, 2005
I am the mother of one of the women that didn`t make it out from the downtown East side. I sure hope that one day soon that you folks could make another movie of the down town as it is today , still their isn`t anything different then then it is now. Very well done , my hat goes off to all of you who put your long hard and very emotional hrs into making this movie . Thanks again Mother of murdered daughter, Lynn Frey
November 24, 2004
ithink it really hit home for me i wish u guys would make another one , about the ones who survived and got out of there like myself i`m living a drug free life in regina. i always wonder were all my bro`s and sis`s are
September 23, 2004
This film has inspired me to use this subject in my college essay.
May 10, 2004
Wow.....I`m blown away