MANY THEATERS ARE NOW CLOSED. WE WILL CONTINUE TO POST UPDATES.
Eye See You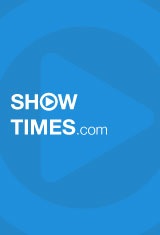 ---
After a serial killer murders his co-workers and his girlfriend, once confident FBI agent Jack Malloy (Stallone) turns to alcohol to dull his pain before finding himself at a detox center for cops. Located in the middle of the frozen Wyoming wilderness, this 'last resort' is run by a former cop Doc and his assistant Hank, with the help of resident psychiatrist and nurse Jenny Munroe.
Checking their weapons at the door, Malloy and nine other 'guests' are left to confront their demons and each other, as the atmosphere both inside and outside grows increasingly more bitter. When his fellow officers begin turning up dead, Malloy's nightmares force him to realize that he can no longer ignore his past.
---
Change Location