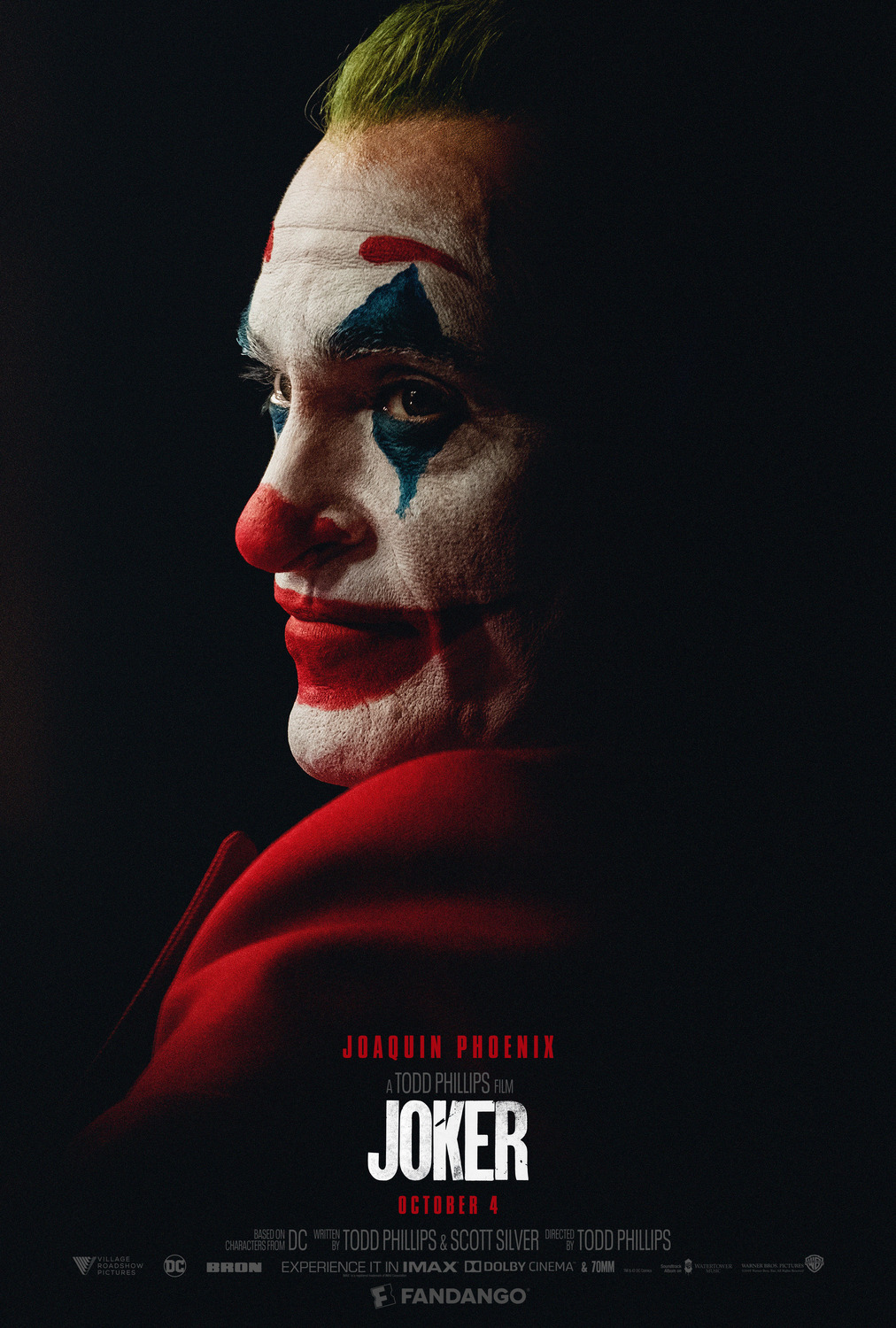 The newest DC film, Joker, has topped the weekend box office, pushing last weekend's box office winner, Abominable, to second place.
Debuting in 4,374 theaters, Joker earned an estimated $93.5 million, breaking the October opening weekend record set last year by Venom, with $80.3 million.  This also makes it the fourth largest opening ever for an R-rated film. The film is generating Oscar buzz for Joaquin Phoenix in the title role.
Dropping one spot to second, the animated film Abominable earned an additional $12 million for a two-week total of $37.8 million.
Still going strong in its third weekend, Downton Abbey dropped a spot to third place, taking in an extra $8 million for a three-week total of $73.6 million. Click here to read our review and here to view our exclusive photos of Downton Abbey filming locations.
Also dropping a spot, but to fourth place, was Hustlers with $6.3 million for a four-week total of $91.3 million. Click here to watch our interview with Constance Wu, and here to watch our interview with director Lorene Scafaria.
Rounding out the top five was IT: Chapter Two, which moved down a spot after enjoying two weeks in fourth place. It took in another $5.4 million for a five-week total of $202.2 million, which has earned it the distinction of being the third R-rated horror film ever to reach $200 million. Click here to read our review and here to watch our interview with director Andy Muschietti and producer Barbara Muschietti. ~May Wong