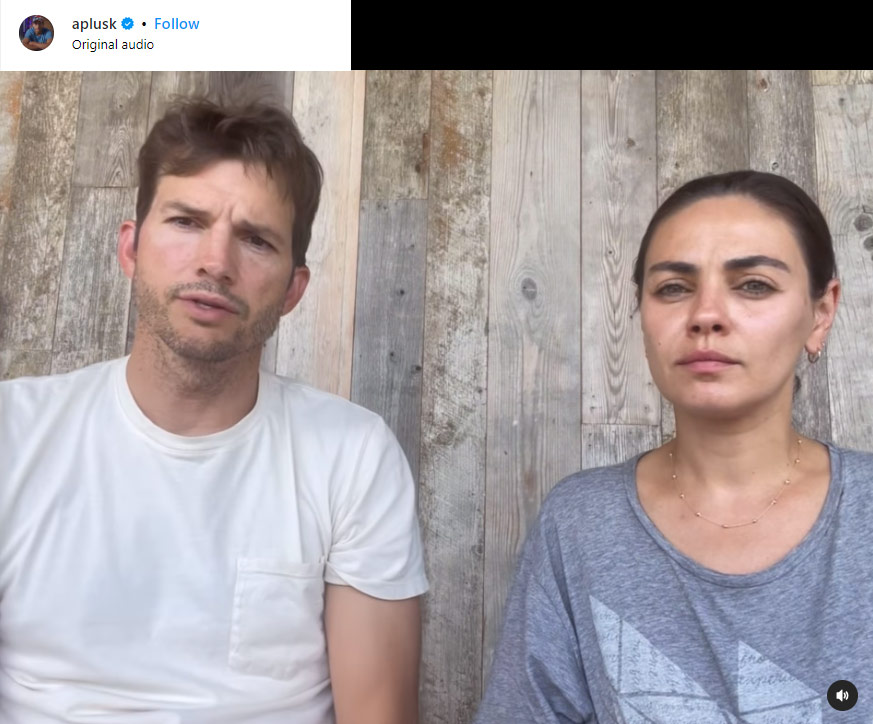 Danny Masterson, who played Steven Hyde during the entire eight-season run of the sitcom That '70s Show, was convicted of multiple rapes earlier this year. Last week he was sentenced to 30 years in prison for raping two women, but prior to that, his co-stars Ashton Kutcher and Mila Kunis (who are married to each other) wrote letters of support, hoping that the judge would be lenient when it came to sentencing.
Masterson was accused of drugging and then violently raping three women at his home in Los Angeles between 2001 and 2003. One woman said she "didn't want to live. I remember crying myself to sleep and wishing I would not wake up." She added that Masterson "has not shown an ounce of remorse for the pain he caused," and asked the judge to give him a lengthy sentence "for the safety of all women." Another said she can't sleep beside her husband because "I regularly wake up with deep bruises and scratches on my hands and arms. In 2017, I punched a hole in the wall behind my bed during my sleep. I'm always fighting monsters."
Ashton wrote, "I do not believe he is an ongoing harm to society," adding that Masterson treated people "with decency, equality, and generosity."
Mila vouched for Masterson's "exceptional character and the tremendous positive influence he has had on me and the people around him" in her letter, adding he was "an outstanding role model and friend" and an "exceptional older brother figure."
However, one of the accusers said that years after the rape, Masterson arranged for the son of a friend tell the survivor's young daughter that her mother was a liar and that he hadn't raped her. The little girl came home and asked, "Mommy, what is rape?"
After receiving backlash from their fans, the accusers and other celebrities, Ashton and Mila have apologized in a video on Instagram for the letters. Ashton said, "We are aware of the pain that has been caused by the character letters that we wrote on behalf of Danny Masterson. A couple of months ago, Danny's family reached out to us and they asked us to write character letters to represent the person that we knew for 25 years so that the judge could take that into full consideration relative to the sentencing."
Mila explained, "The letters were not written to question the legitimacy of the judicial system or the validity of the jury's ruling."
Ashton added that the letters "were intended for the judge to read and not to undermine the testimony of the victims or retraumatize them in any way. We would never want to do that, and we're sorry if that has taken place." ~Alexandra Heilbron