MANY THEATERS ARE NOW CLOSED. WE WILL CONTINUE TO POST UPDATES.
Sofia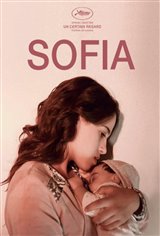 0 votes and 0 Reviews
1h 26m | Drama
---
When Sofia, a 20-year-old single Moroccan woman realizes she's pregnant only just as she's about to give birth, her cousin Lena, who's a medical student, rushes her to the hospital. Once the baby is born, Lena insists that the child's father, Omar, should be told. Sofia's family is also informed of the baby's existence and the two families meet to discuss the situation, which ends with Sofia's rich aunt organizing the young couple's wedding. Omar's family, not as well off as Sofia's, is content to sacrifice the young man's happiness by getting him hitched to a wealthy family, even though he barely knows Sofia.
---
Change Location