MANY THEATERS ARE NOW CLOSED. WE WILL CONTINUE TO POST UPDATES.
Senti Virus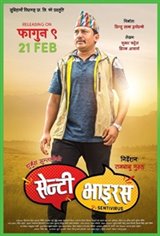 ---
A village in a constituency of Kavre district, the near approaching election becomes reason for a family dispute. Dhrubaram (Sitaram Kattel) and Juneli (Kunjana Ghimire) are a regular married couple.
Their loyalty is divided after Juneli's father (Rajaram Paudel) declares his candidacy as Dhrubaram is the village committee president of a different political party and is obliged to support his party candidate. What follows is the story of this Rambabu Gurung directorial venture 'Senti Virus'.
---
Change Location