Night Watch (Nochnoi Dozor)
Thank you for rating this movie!
Read your review below. Ratings will be added after 24 hours.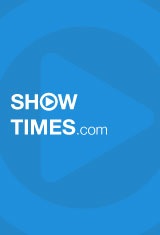 4.37 / 5
Based on 98 votes and 11 reviews
---
Please rate between 1 to 5 stars
Showing 1 to 11 of 11
July 24, 2008
Its pretty good. If you like the fantasy genre you should enjoy this movie.
July 12, 2006
I DID NOT LIKE THE MOVIE AT ALL!!! .....I THINK THE REVIEW IS WAY!!! TO HIGH
April 18, 2006
Great movie, I recommend it very much! One of the best (modern) Russian movies I saw so far. It may not be as good as the book but just like in "Harry Potter" or "Lord Of The Rings", they have managed to take the best parts and turned them into a wonderful script. The stunts and visual effects are great.
March 12, 2006
They have skrewd up the story of the book so badly so there was only a couple of seens that really was described in a novel.Day watch is a even further from the story line.I`ve seen it. They had good special effects thow... P.S I myself am russian so I`ve read all 4 of the "watch" books.
March 11, 2006
Wicked!!!!!!
March 05, 2006
I really enjoyed the movie. The cinematography was great. I love the way the subtitles were artistically incorporated into the movie. I can`t wait to see the next one.
March 04, 2006
This Movie Rules.
March 01, 2006
I`m so happy that my Canadian friends will get to see it now so I can talk to them about it!
February 26, 2006
Very Good movie. Very interesting and different from American movies.
February 25, 2006
It is a great moie.It shows that russians an make films s good as in Hollywood.Some days ago I saw Day watch it is much better and interesting that Night Watch. I recomend you to spand 2 ours of your life to see this movie
February 24, 2006
watched it in Russia a year ago - and the Day Watch as well this January - the 1st one is good, but the 2nd one is really really cute!!!