MANY THEATERS ARE NOW CLOSED. WE WILL CONTINUE TO POST UPDATES.
Napoli velata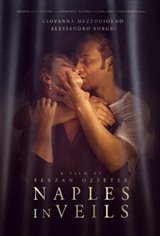 ---
One night during a party, Adriana crosses the seductive and powerful gaze of Andrea, a charming and self-confident young man. They are immediately attracted to each other and spend a passionate night together. Adriana begins to think this could be the beginning of a great love that could change her life.
They agree to meet the next day, but Andrea doesn't show up. Disappointed, Adriana goes back to her normal life, but an unexpected breakthrough comes: Andrea is suddenly found dead.
---
Change Location