MANY THEATERS ARE NOW CLOSED. WE WILL CONTINUE TO POST UPDATES.
Fist With Blood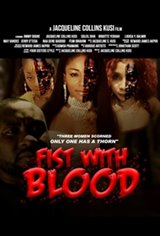 ---
This is a story of a rich accomplished medical doctor. He is young, tall, dark and handsome and originally from Ghana. Despite his success in business, Dr. Richard has a strong appetite for beautiful women and a strong sexual drive. It is his world he can have it all.
Except one faithful day he is found brutally murdered. This quickly become one of the highest profile cases in New York City.
---
Change Location