Enron: The Smartest Guys in the Room
Thank you for rating this movie!
Read your review below. Ratings will be added after 24 hours.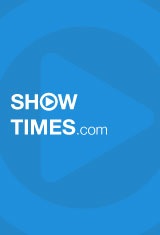 2.29 / 5
Based on 559 votes and 8 reviews
---
Please rate between 1 to 5 stars
Showing 1 to 8 of 8
January 14, 2006
Great documentary, gives all the details to the disaster Enron caused. I appreciated the directors work here, overal a great piece of work.
July 04, 2005
I think the great right wing conspiracy is at play here `cause it was a terrific movie! and the low rating is unusual....
July 01, 2005
I liked it! Loved the sequence of the movie...how it told the story...wanna see it again...will watch the special features when it comes on dvd!
June 12, 2005
I`m giving this movie 5 stars because it deserves 5 stars. This IS an important movie and if I can raise my head out of the sand in which I usually firmly keep it to find out just what really happened with Enron then you can too. Like you, I usually go to the movies to be entertained, but sometimes we have to stand up and be counted, and see what is really going on in this world of ours. Be informed, or how else can you protect yourself and make informed decisions.
May 22, 2005
How can 77% of 398 people vote negatively for this movie. Just don`t listen to them. "Enron" is a very important movie if you want to know how corrupt big business is and how they abuse people just for the heck of it. If you liked "The Corporation", you`ll like this.
May 15, 2005
Very insightful,well told....captures the rise and fall of Enron that is intriguing enough that you want to know more,but also easy to follow, even if you nothing about what happened. People who rated this 1 star have no understanding for a smart, intellectual movie...if you want the real lowdown on this movie you should see what Rotten Tomatoes says about it first
May 06, 2005
This is a great movie to understand the extremities of the corporation and the gluttonies of capitalism.
May 03, 2005
don`t watch it.