MANY THEATERS ARE NOW CLOSED. WE WILL CONTINUE TO POST UPDATES.
Darkness Visible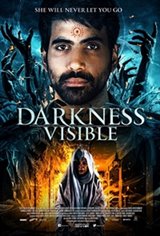 ---
London-raised Ronnie embarks on a journey to India after his mother goes missing and mysteriously ends up there in a Kolkata hospital. Before Ronnie can unravel the mystery of what brought his mother back to her homeland, she dies in what appears to be a ritual killing.
As he uncovers a series of similar murders from the past, Ronnie's own inner-darkness comes to light as all roads lead to the feared witch of Kolkata's insane asylum.
---
Change Location