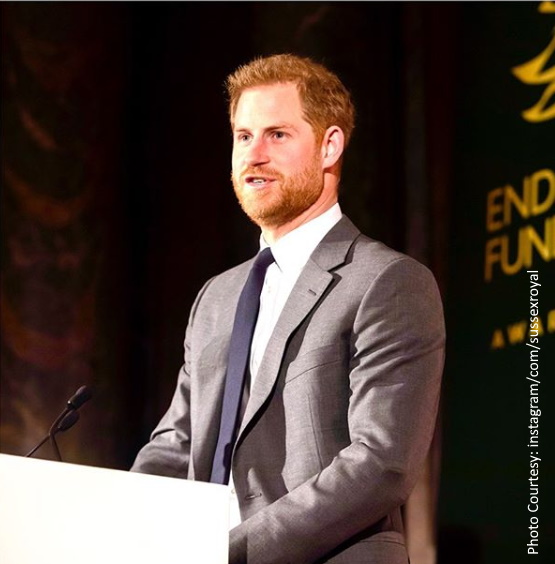 Looks like Prince Harry isn't a fan of the Netflix series The Crown, allegedly saying that he would "stop it" before it got to him.
In an interview with BBC Breakfast, biographer Angela Levin recounted her meeting with Prince Harry, with whom she sat down for her 2018 book, Harry: Conversations With the Prince.
"Harry, when I went to interview him at the palace, the first thing he said to me when he shook my hand was, 'Are you watching The Crown?'" she recalled. "And I hadn't been at the time, I felt very embarrassed and I got it and he said, 'I'm going to make sure I stop it before they get to me.'"
If you haven't been keeping up with the news, Prince Harry and Meghan Markle's recent decision to exit the Palace as senior members of the royal family has caused quite a stir.
This BBC interview revelation comes as Netflix has admitted a desire to work with Prince Harry and Meghan Markle, now that they're free to make deals in order to become financially independent.
Netflix chief content officer Ted Sarandos addressed his interest in the couple at the Producers Guild Awards in Los Angeles on Saturday. When asked about working with Harry and Meghan, he replied, "Yes, sure… Who wouldn't be interested?" The couple would be following in the footsteps of Barack and Michelle Obama, who signed a deal with Netflix to make film and TV projects.
However, The Crown fans, don't hold your breath for a Prince Harry and Meghan Markle storyline. Earlier this month, The Crown's executive producer, Suzanne Mackie, told PA (via the BBC): "To be honest, whatever the life of The Crown is after where we are now, I doubt we'll ever go as far into the present day. I think we'll probably — we won't travel into the present day." ~Marriska Fernandes