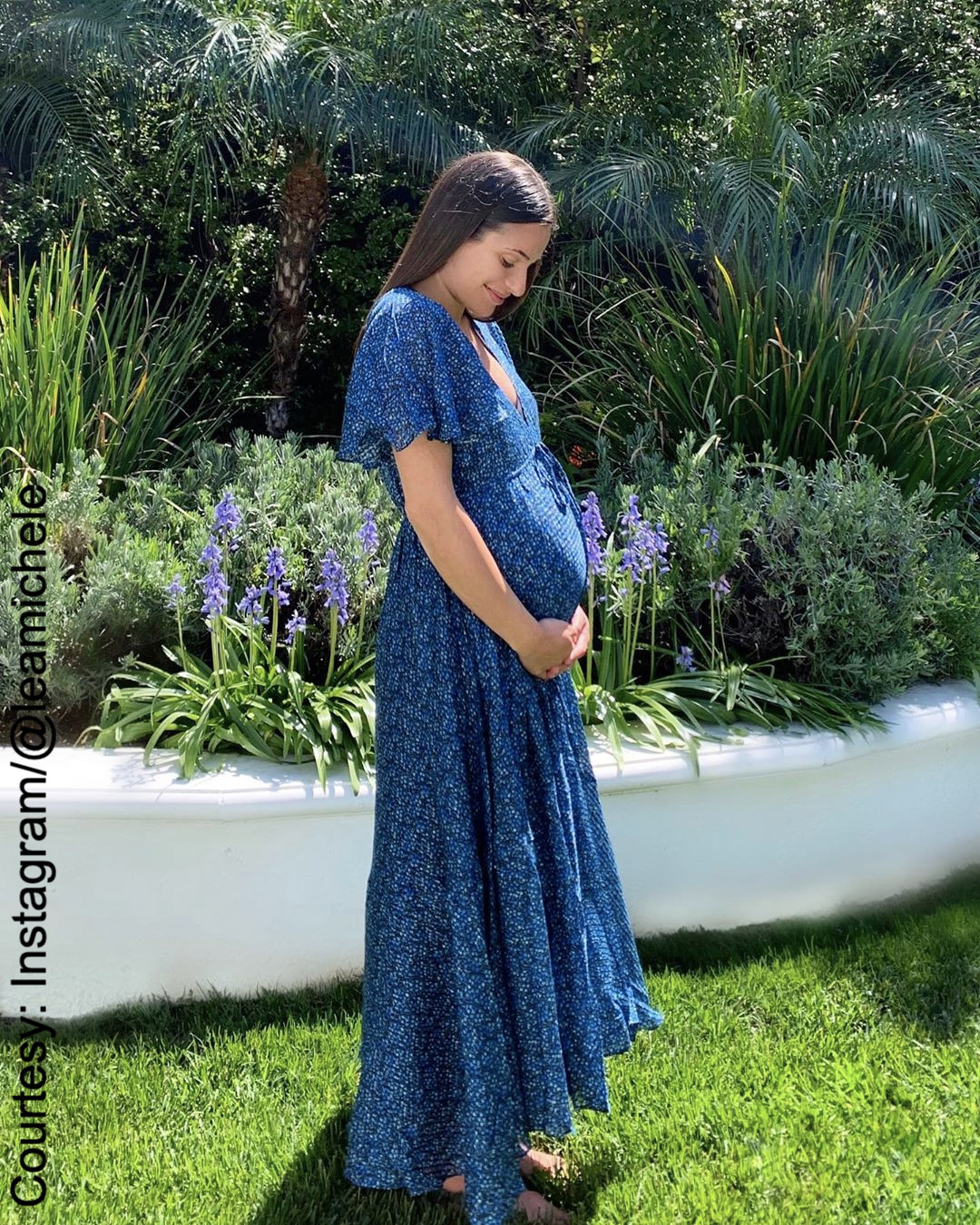 Former Glee star Lea Michele is apologizing after a co-star accused her of making her time on the TV series "a living hell."
The controversy started when Michele tweeted her support for George Floyd and the Black Lives Matter movement. Her former Glee co-star Samantha Marie Ware replied: "LMAO REMEMBER WHEN YOU MADE MY FIRST TELEVISON GIG A LIVING HELL?!?! CAUSE ILL NEVER FORGET. I BELIEVE YOU TOLD EVERYONE THAT IF TOU HAD THE OPPORTUNITY YOU WOULD "SHIT IN MY WIG!" AMONGST OTHER TRAUMATIC MICROAGRESSIONS THAT MADE ME QUESTION A CAREER IN HOLLYWOOD..."
In a statement posted to Instagram, Michele, 33, wrote, "Whether it was my privileged position and perspective that caused me to be perceived as insensitive or inappropriate at times or whether it was just my immaturity and me just being unnecessarily difficult, I apologize for my behavior and for any pain which I have caused."
Michele says she doesn't remember the situations Ware pointed out, claiming she has never judged someone by the color of their skin. She does, however, go on to say, "That's not really the point. What matters is that I clearly acted in ways which hurt other people."
Several Glee actors got in on the drama, liking and responding to Ware's tweets, as well as Abigail Breslin, who subsequently co-starred with Michele on the TV series Scream Queens.
Actress Jeanté Godlock, who worked as an extra on the series but went on to play the title role in the TV movie The Simone Biles Story: Courage to Soar, followed by a starring role on the Netflix series Daybreak, responded with "did somebody say cockroaches? because that's what she used to refer to the background as on the set of glee. but we grow up and we don't stay background forever sooooo..."
Alex Newell, who appeared on Glee for four seasons, shared a "get her" GIF in response to Ware and responded to many other comments about the allegations. Series regular Amber Riley, who portrayed Mercedes Jones on the show, posted a GIF of her sipping tea, seemingly agreeing with Ware. Current Supergirl star Melissa Benoist, who joined Glee in season four, did not comment but instead "liked" many tweets about the allegations, including those from Ware, Newell and Riley.
Meal-kit company HelloFresh has also responded to the claims, ending its partnership with Michele effective immediately. In a tweet, the company wrote "HelloFresh does not condone racism nor discrimination of any kind. We are disheartened and disappointed to learn of the recent claims…"
Michele was an active ambassador for the company and last posted about the brand on May 20. ~Brie Davis