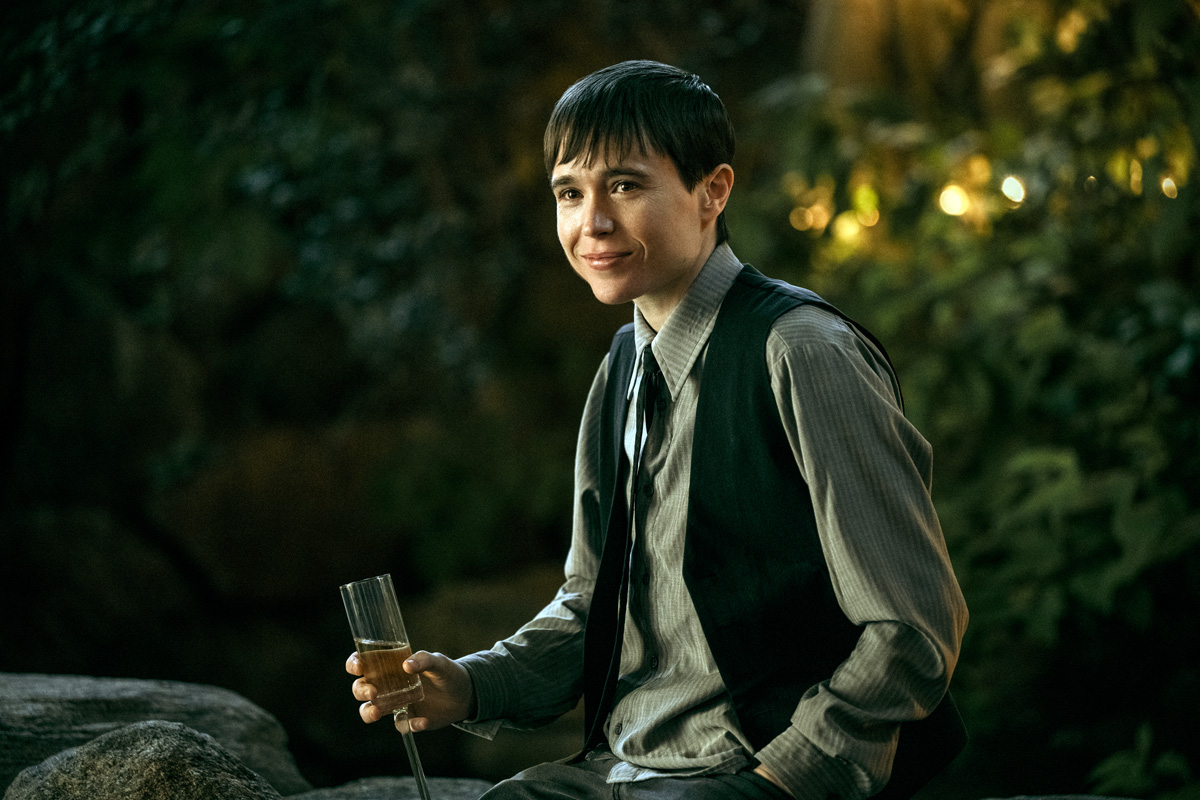 Elliot Page's deadname -- the name he used before coming out as trans -- was trending on Twitter, defying the site's own policy on hateful conduct.
Alongside Elliot, his The Umbrella Academy character also came out as transgender with the new name Viktor in the newest season of the series. As a result, many commenters have begun purposefully misgendering and deadnaming Elliot on Twitter, resulting in his deadname appearing in the trending tab.
This is a direct violation of Twitter's hateful conduct policy, which states, "We prohibit targeting others with repeated slurs, tropes or other content that intends to dehumanize, degrade or reinforce negative or harmful stereotypes about a protected category. This includes targeted misgendering or deadnaming of transgender individuals."
Elliot's deadname originally trended when Canadian psychologist and author Jordan Peterson targeted the actor in a tweet that later got the author suspended from the platform.
Peterson wrote amidst pride month celebrations and in reference to Viktor's transition on Umbrella Academy, "Remember when pride was a sin? And Page just had breasts removed by a criminal physician."
As a result of his suspension, Peterson released a video on Youtube where he continues to misgender and deadname Elliot, claiming the suspension would remain in place "unless I delete the hateful tweet in question, and I would rather die than do that."
Peterson's suspension caused an onslaught of hate towards Elliot, which resulted in his deadname appearing in the trending tab.
In a statement to Buzzfeed News, Twitter spokesperson Trenton Kennedy said that allowing Elliot's deadname to trend was a mistake.
"The term you referenced should not have been allowed to appear in trends, and it has since been removed and prohibited from appearing in trends," Kennedy said. "Our teams are constantly evaluating our internal processes for mitigating this from happening."
"Elliot Page" later appeared as a trending topic, with much support from fans who defended him from anti-trans harassment.
Page has not responded to the events but instead shared on Instagram his first passport picture since transitioning. The caption read, "Never thought I would love a passport photo." ~Megan Parsons