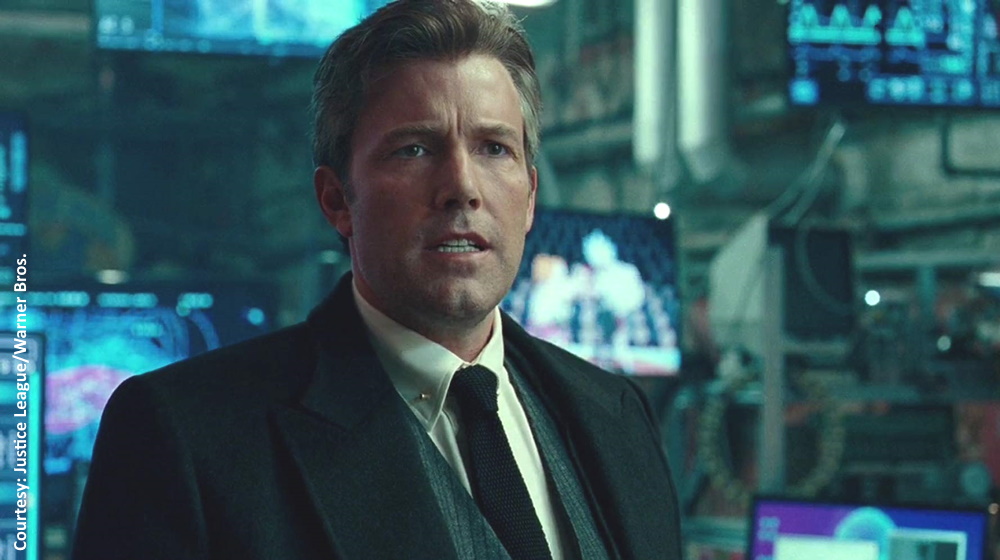 Ben Affleck is finally opening up about his highly buzzed about departure from DC's upcoming The Batman film.
In an interview with The New York Times, Affleck revealed that he struggled with sobriety and his divorce from Jennifer Garner, which led him to step down from the project. He said: "You're trying to make yourself feel better with eating or drinking or sex or gambling or shopping or whatever. But that ends up making your life worse. Then you do more of it to make that discomfort go away. Then the real pain starts. It becomes a vicious cycle you can't break. That's at least what happened to me."
He explained: "I drank relatively normally for a long time. What happened was that I started drinking more and more when my marriage was falling apart. This was 2015, 2016. My drinking, of course, created more marital problems."
Affleck's marriage to Jennifer Garner ended in 2018. He said, "The biggest regret of my life is this divorce. Shame is really toxic. There is no positive byproduct of shame. It's just stewing in a toxic, hideous feeling of low self-worth and self-loathing."
In 2015, it was announced that Affleck would be co-writing, directing and starring in The Batman. He had even played the Caped Crusader in Batman v Superman: Dawn of Justice (2016), and a cameo in Suicide Squad (2016). But he wasn't looking too pleased during press interviews. Remember the Sad Affleck meme that went viral in 2017? Later that year, it was announced that Affleck would be stepping down as Matt Reeves took the reins as director and last year it was announced that Robert Pattinson would don the cape as a younger Bruce Wayne. Ben reprised his role in Justice League (2018), but officially quit the DC universe last year.
In his interview with the Times he recalled, "I showed somebody The Batman script. They said, 'I think the script is good. I also think you'll drink yourself to death if you go through what you just went through again.'"
While Ben will no longer play the Dark Knight, he will be seen in four other films this year: The Way Back, which follows a divorced basketball coach in recovery for alcohol addiction; the Netflix film The Last Thing He Wanted; The Last Duel, which he co-wrote with Nicole Holofcener and Matt Damon; and the psychological thriller Deep Water. The Batman is scheduled to release June 25, 2021.

Did you prefer Ben Affleck as Batman? Or are you looking forward to Robert Pattinson taking over the role? Tell us in the comments section below! ~Marriska Fernandes