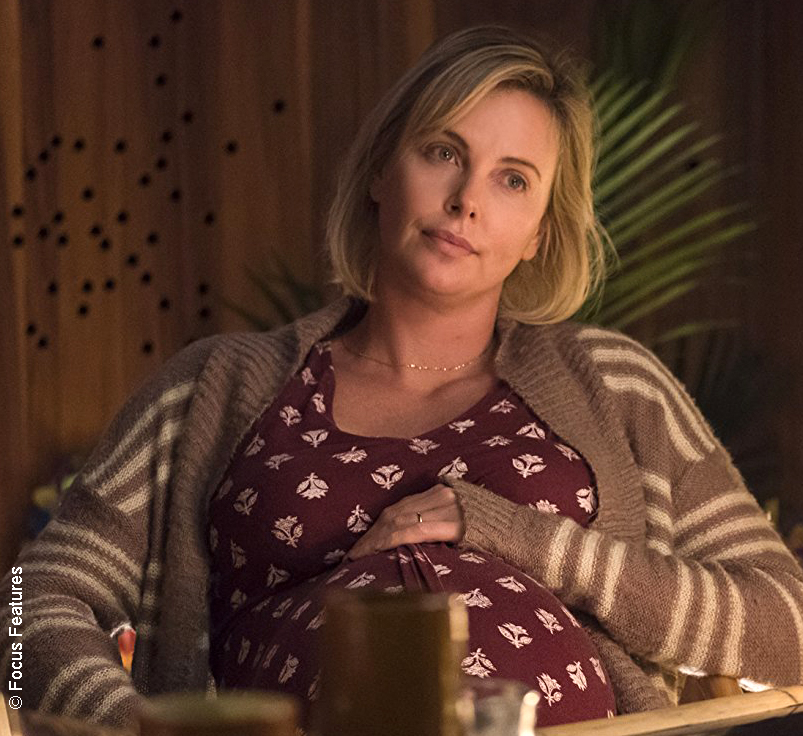 During an appearance on The Ellen DeGeneres Show, Charlize Theron revealed what she ate in order to gain 50 pounds for her role as a mother of three in the movie Tully.
She told Ellen, "I did this, yes, but mothers do this every single day. They get pregnant, they gain all that weight, and it takes them a year and a half to lose it, and if they don't, they get judged."
Charlize explained that she felt a responsibility to gain the weight in order to play a mother of three who had just given birth.
When Ellen asked what she'd eaten to gain the pounds, Charlize admitted her "drug of choice" was potato chips, saying, "I ate them everywhere. I had a bag in my car, a bag in the bathroom, a bag in the kitchen, a bag on the counter, a bag in my trailer. Everywhere I went there was just a bag."
However, she added that her high calorie diet took a toll on her health. "The hardest thing for me was I wasn't prepared for how that amount of processed food will affect your mood," she admitted. "I dealt with depression for the first time. What they say about 'what you eat is who you are' is so true... I was lethargic and tired all the time."
And although she previously gained weight for her Oscar-winning role in the 2003 movie Monster, it was easier to lose the weight back then. "I was younger, I was 27, and I just didn't snack for a week and was back into shape," she told Ellen. "It was insane. That doesn't happen anymore."
Charlize, 42, revealed in a previous interview that it took her a year to lose the 50 pounds she gained for Tully, which debuts in theaters Friday, May 4, 2018. Check out the interview below. ~Alexandra Heilbron