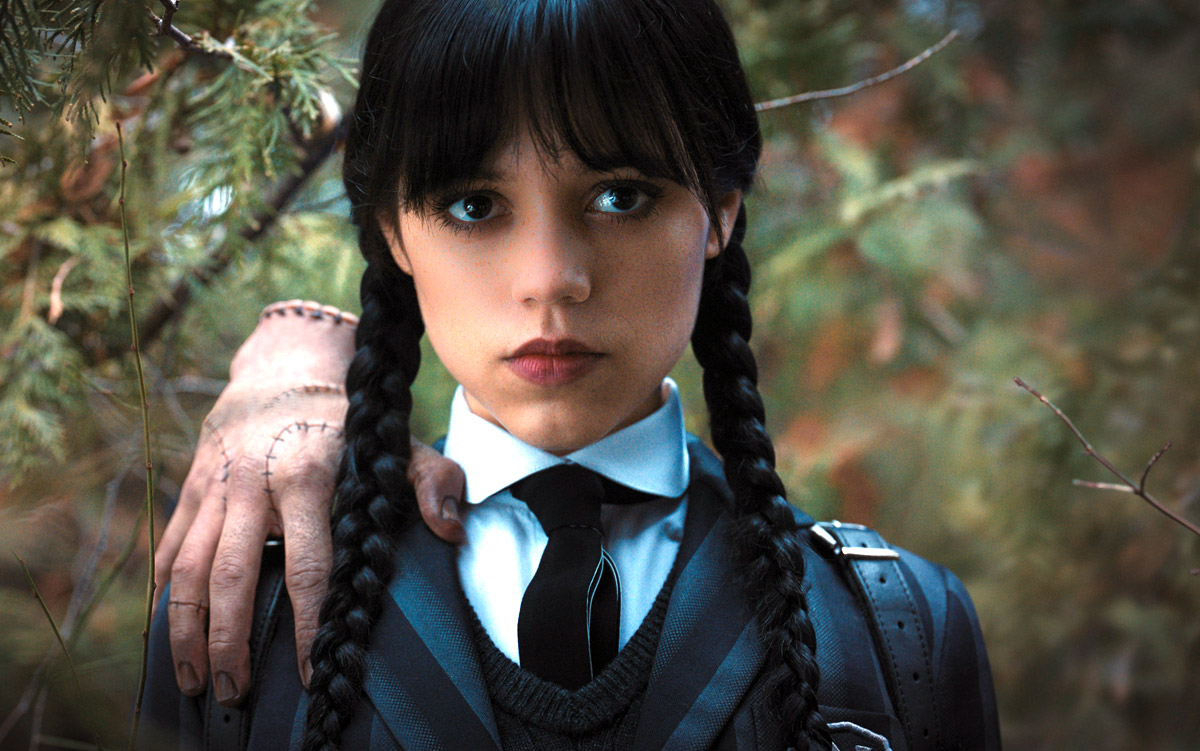 Striking Hollywood writers mocked Jenna Ortega as they walked the picket line this week -- for comments she made about the writing on her Netflix hit series Wednesday.
She was quoted as saying she helped improve the writing by "changing lines" on the series during an episode of the Armchair Expert podcast.
She said, "There were times on that set where I almost became unprofessional in a sense, where I just started changing lines... I would have to sit down with the writers and they would be like, 'Wait, what happened to this scene?' And I would have to go through and explain why I couldn't do certain things."
She added, "I don't think I've ever had to put my foot down on a set in the way that I had to on Wednesday. Everything that she does, everything that I had to play, did not make sense for her character at all. Her being in a love triangle made no sense. There was a line about a dress that she has to wear for a school dance and she said, 'Oh my God, I love it. Ugh, I can't believe I said that, I literally hate myself.' And I had to go, 'No.'"
Several writers have responded to her comments since the strike began, including Just Roll with It writer Brandon Cohen who carried a picket sign that read: "Without writers, Jenna Ortega will have nothing to punch up!"
New Girl writer Nick Adams tweeted: "Jenna Ortega better be back from NY for her afternoon shift on the picket line" and Yellowjackets writer Karen Joseph Adcock added, "Rewriting is writing! See you at the line, Jenna."
Wednesday, which was renewed for a second season, was nominated for two Golden Globe awards earlier this year, including a nod for Jenna Ortega. It's been predicted that she'll also receive a 2023 Emmy nomination. ~Alexandra Heilbron