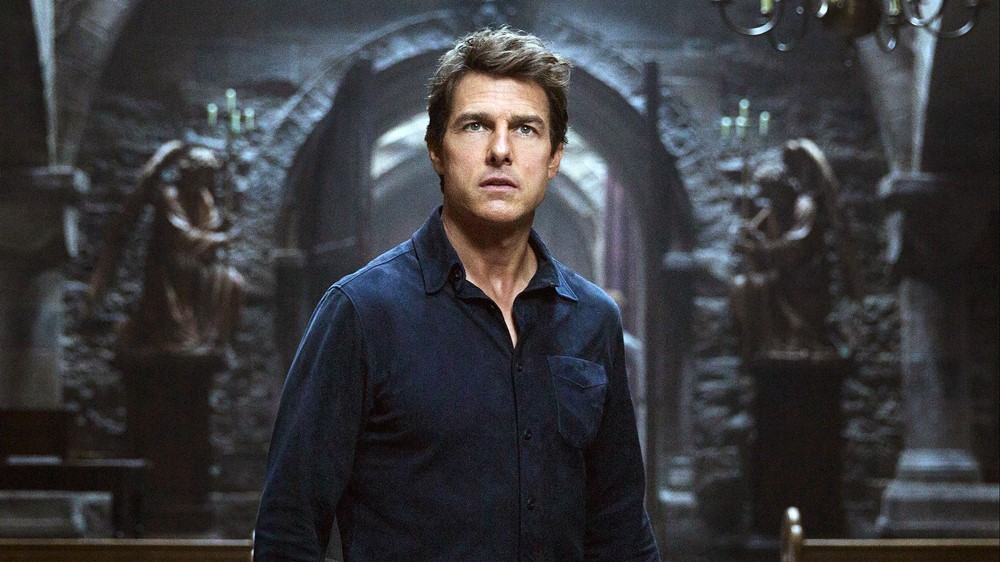 Tom Cruise will be going to space to film his next movie!
With the help of Elon Musk, the Mission Impossible star will take a trip to outer space with his director Doug Liman to film some pivotal scenes of their unnamed project.
Space Shuttle Almanac confirmed on Twitter that Commander Michael Lopez-Alegria will fly the Axiom Space Crew Dragon capsule, which is owned by Musk's SpaceX company, and set off on a tourist mission in October 2021 with Cruise and Liman on board.
The tweet read: "So its confirmed that @CommanderMLA is flying the @Axiom_Space @SpaceX #CrewDragon tourist mission with Director @DougLiman & Tom Cruise. One seat still to be filled. They are to launch in October, 2021."
The project and the mission were first announced in May, when NASA administrator Jim Bridenstine tweeted that he was "excited" to work with Cruise: "NASA is excited to work with @TomCruise on a film aboard the @Space_Station! We need popular media to inspire a new generation of engineers and scientists to make @NASA's ambitious plans a reality."
Musk responded to the tweet with "should be a lot of fun." Besides directing the film, Liman is also currently writing the script. The unfinished movie was pitched to Universal over a Zoom call with Cruise, Liman, Christopher McQuarrie and P.J. van Sandwijk. Universal gave the go-ahead, making a production commitment of $200 million.
If this goes ahead as planned, the movie will be the first feature film to be filmed in space. Cruise has a reputation of death-defying stunts, and it looks like he'll be flying high for this next one as well. ~Marriska Fernandes