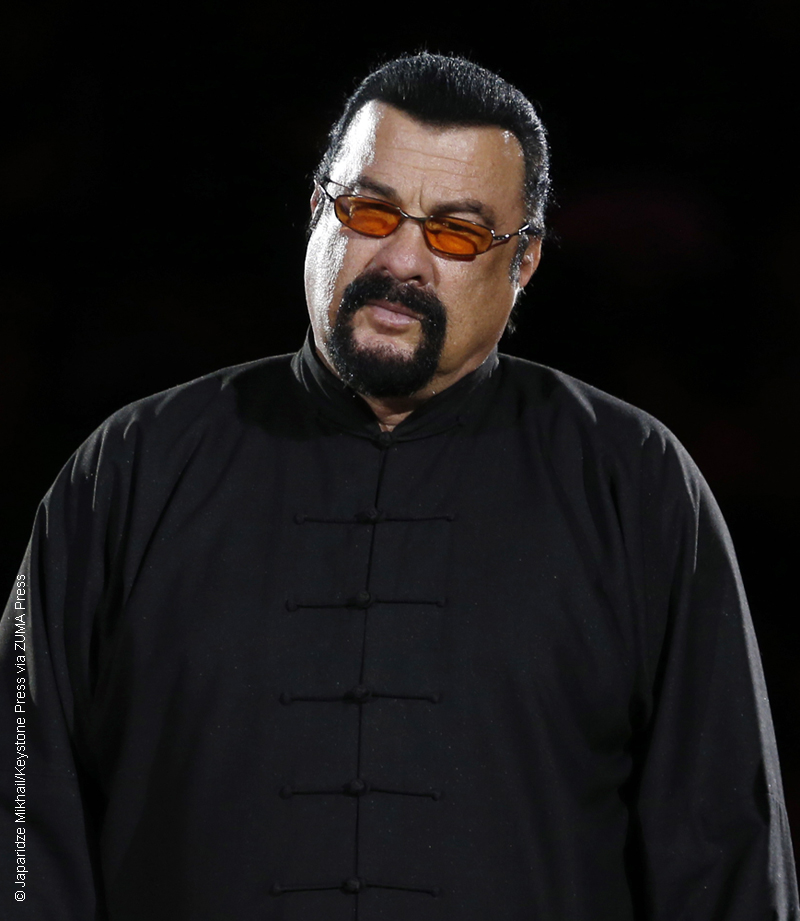 Steven Seagal, who has been accused of sexual misconduct by several women, is now being accused of rape.
Regina Simons, an extra who appeared in the 1994 film On Deadly Ground, has accused the action star of raping her. She told The Wrap that she was 18 at the time and claimed that Seagal, now 65, invited her to what he said was a wrap party for the film at his Beverly Hills home in 1993.
When she arrived at his home, he was the only one there. She told the site: "He took me into this room and then just closed the door and started kissing me. He then took my clothes off and before I knew it he was on top of me, raping me… I wasn't sexually active yet. People always talk about fight-or-flight. But no one talks about the freeze.
"I was crying when he was on top of me. Even now, my 43-year-old mind knows how to process this and understand what a loving relationship is and what consensual sex is. And there was none of that."
After the incident, Simons says he let her leave. "All I remember is him asking me if I needed any money. I shook my head and ran towards my car. I cried the whole way home."
Several women have come forward to accuse Seagal of sexual misconduct, but Simons appears to be the first to publicly accuse him of rape.