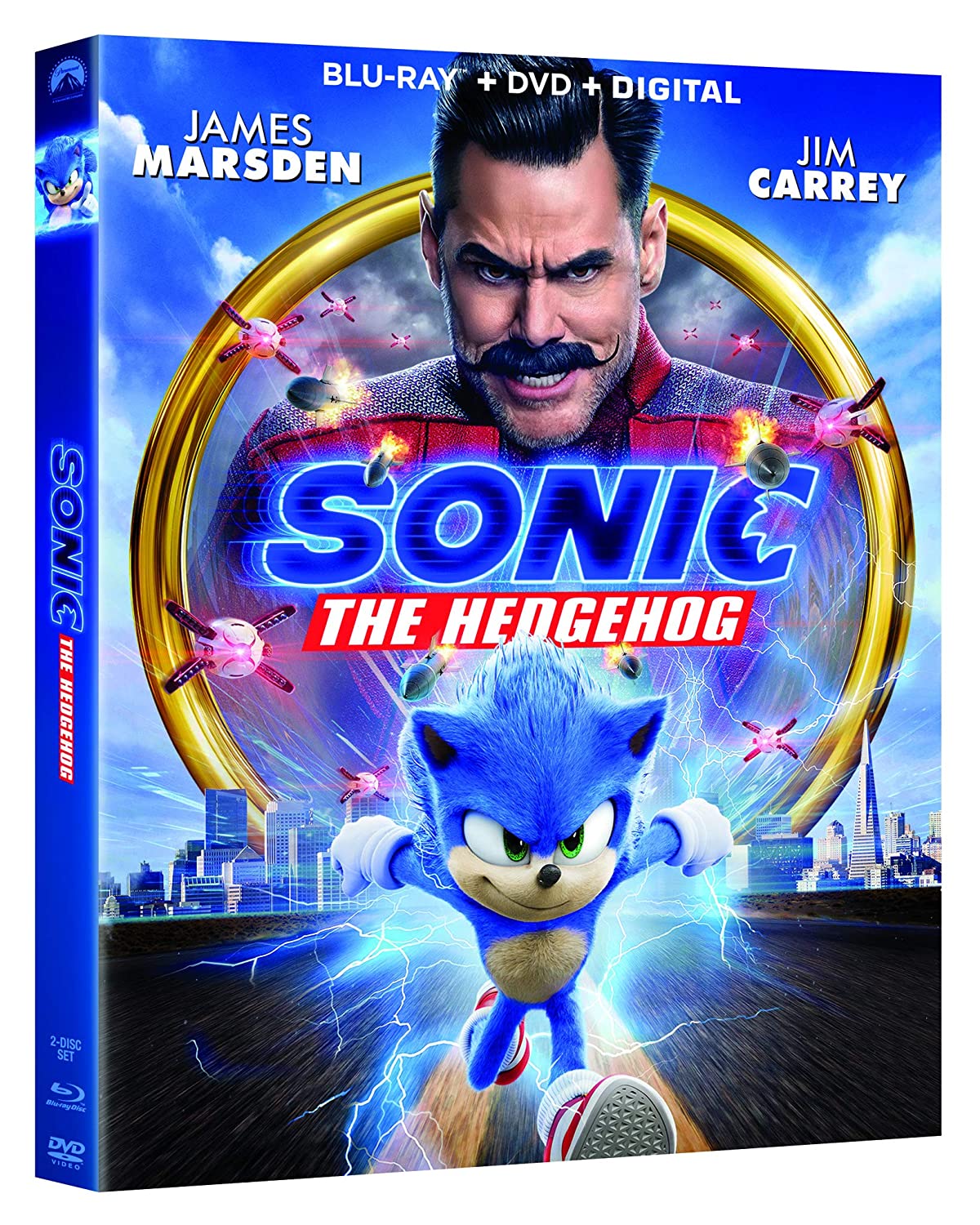 Sonic the Hedgehog is a movie adaptation of a video game that's loved by many fans. Not only does the movie stay true to the tones and themes of the video game, but also ensures new fans (especially kids) are taken on an entertaining adventure.
Sonic (voiced by Ben Schwartz) escapes his world and finds refuge on Earth in the quiet town of Green Hills, Montana. He secretly keeps a watchful eye on the residents, especially his favorite donut-eating local Sheriff Tom Wachowski (James Marsden).
One night when Sonic is frustrated that he's all alone and has no friends, he bursts out, causing an energy surge that shuts down the power in the entire town. During the power outage, Sonic sneaks into Tom's backyard and gets caught by a very shocked Tom.
Meanwhile, this power outage causes the government to hire scientist Dr. Robotnik (Jim Carrey) to investigate the issue. He and his assistant Agent Stone (Lee Majdoub) create a plan to capture Sonic in order to experiment on him. With Tom's help, Sonic has to escape the town in order to survive.
Sonic not only pays tribute to the video game, but also adds a freshness that young kids will adore. I mean, which kid doesn't know the floss dance? Jim Carrey goes back to his comedic roots and shines in his element. The bromance between him and his assistant brings out the laughs.
Watching James Marsden and Sonic bond was also really heartfelt and showcased a cute friendship that makes this family-friendly movie a hit. Kids will adore the action and adventure that this film takes you on. As for the adults, they will appreciate the pop culture references, including a nod to the Fast & Furious franchise, starring Vin Diesel.

Blu-ray Bonus Features:

Commentary by director Jeff Fowler and the voice of Sonic, Ben Schwartz: The duo spill on interesting details in the film.

Around the World in 80 Seconds: A cute 2-D animated short in which Sonic visits various world landmarks in record time.

Bloopers: I always love watching the bloopers and these ones with Jim Carrey and the cast are quite funny.

"Speed Me Up" Music Video: The 8-bit animation in this is certainly adorable.

For the Love of Sonic: Jim Carrey and the cast discuss what Sonic the Hedgehog means to them and also share the various Easter eggs in the film.

Building Robotnik with Jim Carrey: A feature on Jim Carrey and how he brought supervillain Dr. Robotnik to life. The cast dishes on how much they love Jim.

The Blue Blur: Origins of Sonic: This explores the legacy of the iconic character, from his video game days to his development in the movie.

Sonic On Set: This features shows how Ben Schwartz created the voice and developed the character for the film.

Deleted Scenes
Sonic the Hedgehog is now available on Blu-ray, DVD and Digital. Click here to watch our interview with Lee Majdoub, who plays Agent Stone. Thanks to Paramount, I got my very own 16-bit headshot (left). ~Marriska Fernandes