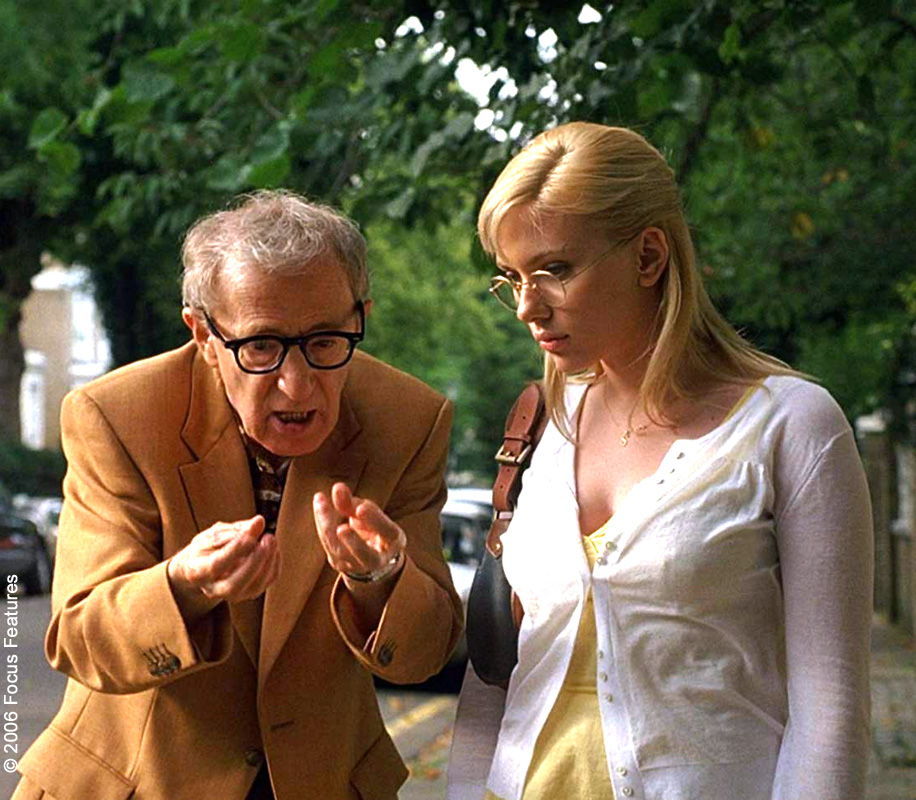 In spite of the fact that a number of actors have publicly expressed regret about working with director Woody Allen after he was accused of molesting his adopted daughter Dylan Farrow years earlier, Scarlett Johansson is standing solidly by the director.
Dylan wrote a New York Times article describing how she was sexually abused by Allen when she was a little girl. Published in 2014, it was framed as a letter, and went into detail about how and where the alleged abuse happened. She wrote that he'd behaved inappropriately towards her prior to the incident, but after he took her to the attic and sexually abused her when she was seven, she told her mother, Mia Farrow, for the first time about Allen and what he'd purportedly done -- and that's when a firestorm was triggered, ending her parents' relationship and starting a lengthy legal battle.
In light of Dylan Farrow's report, Greta Gerwig stated her regret at having worked with Allen. Timothée Chalamet donated his salary from his work on Allen's as-yet unreleased film A Rainy Day in New York to three charities, saying on Instagram: "I don't want to profit from my work on the film, and to that end, I am going to donate my entire salary."
Rebecca Hall then announced she would donate her salary from A Rainy Day in New York to the Time's Up organization, while their co-star Griffin Newman donated his to RAINN (Rape, Abuse & Incest National Network).
Colin Firth told The Guardian in 2018, "I wouldn't work with him again." Mira Sorvino wrote an open letter to Dylan Farrow published by the Huffington Post that same year, telling her, "I cannot begin to imagine how you have felt, all these years as you watched someone you called out as having hurt you as a child, a vulnerable little girl in his care, be lauded again and again, including by me and countless others in Hollywood who praised him and ignored you... I am so, so sorry!"
During a podcast with The Hollywood Reporter, The Marvelous Mrs. Maisel star Rachel Brosnahan said she regretted working with Allen on the series Crisis in Six Scenes.
Scarlett, who has appeared in three movies directed by Allen, told The Hollywood Reporter in an article dated yesterday (Sept. 4, 2019), "I love Woody. I believe him, and I would work with him anytime," adding, "He maintains his innocence, and I believe him."
However, at the 2018 Women's March on Washington, she called out James Franco, who wore a Time's Up pin to the Golden Globes. He was accused by five women of sexual misconduct, according to the Los Angeles Times. Although Franco has denied the allegations, just as Allen has denied the claims made against him, Scarlett doesn't seem to be quite as forgiving, saying, "How could a person publicly stand by an organization that helps to provide support for victims of sexual assault while privately preying on people who have no power?"
Scarlett is currently filming the Avengers spin-off, Black Widow, which hits theaters May 1, 2020. ~Alexandra Heilbron