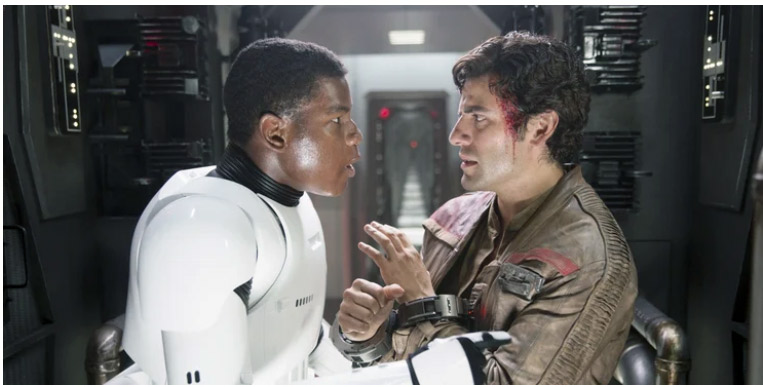 During press junket interviews to promote Star Wars: The Rise of Skywalker, Oscar Isaac revealed that he wanted his character, Poe Dameron, and John Boyega's character, Finn, to be in a gay relationship.
He suggested the plotline to Disney. In an interview with IGN, he said, "I think there could've been a very interesting, forward-thinking - not even forward-thinking, just, like, current-thinking - love story there, something that hadn't quite been explored yet; particularly the dynamic between these two men in war that could've fallen in love with each other."
Fans even dubbed the relationship "StormPilot" and have written fan fiction about them. However, other fans may not have been quite as pleased about an LGBTQ relationship, since there were complaints about the lesbian kiss towards the end of Rise of Skywalker.
However, it's not his suggestion, but what he said next that has some predicting Isaac will never be asked to work with Disney again: "I would try to push it a bit in that direction, but the Disney overlords were not ready to do that."
Isaac is next working on a feature film remake of the movie Dune for another studio. Disney, meanwhile, is producing not only the very popular series Mandalorian, but a slew of other Star Wars projects that will be available on Disney+. Click here to sign up for Disney+ for access to not only Star Wars content, but a lot of original and classic Disney shows.