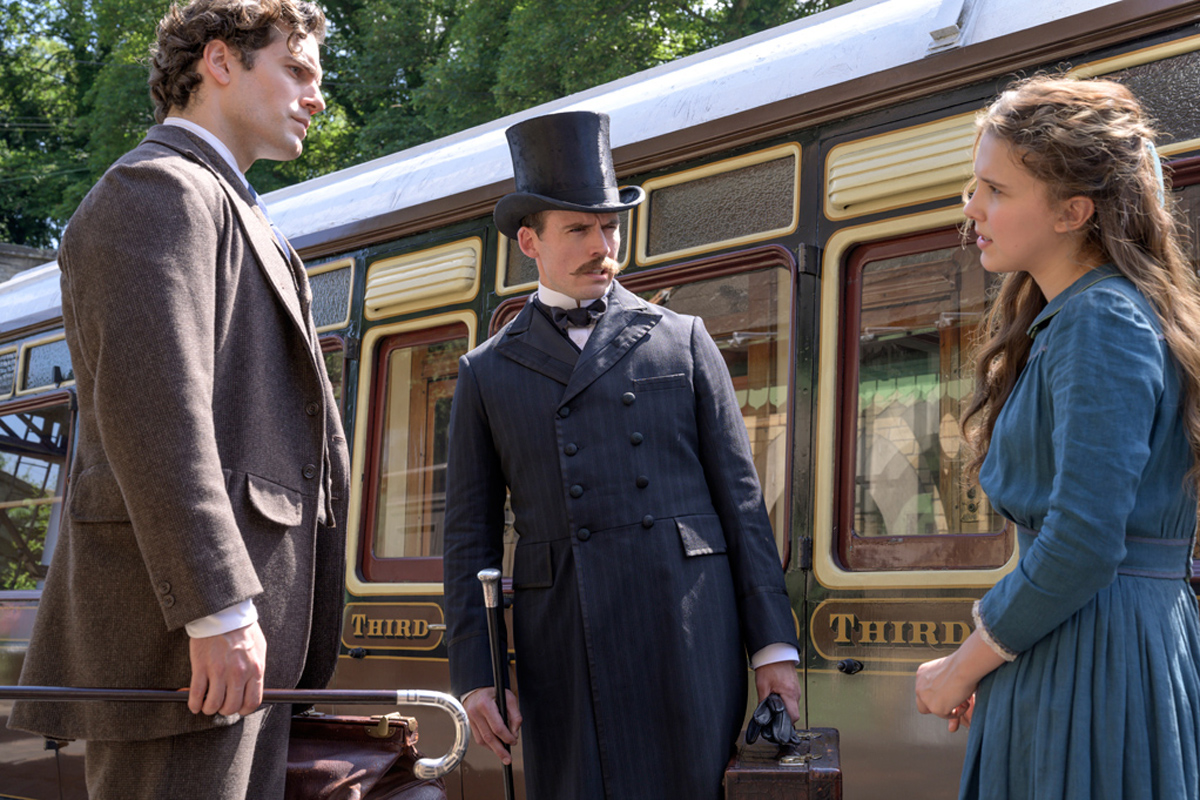 Check out the new DVDs, Blu-rays and streaming shows (Netflix, Amazon Prime Video, BritBox, Acorn and Disney+) coming out this week. ~Alexandra Heilbron
Tesla - Nikola Tesla (Ethan Hawke) works tirelessly to bring his revolutionary electrical system of alternating currents to the world but is constantly overshadowed by American Thomas Edison (Kyle MacLachlan), who is older and better known than his younger counterpart. Available on DVD, Blu-ray, Digital and VOD.
The Secret: Dare to Dream - Miranda Wells (Katie Holmes), a hard-working young widow struggling to raise three children on her own in Louisiana has just become engaged to Tucker (Jerry O'Connell), when a mysterious man, Bray Johnson (Josh Lucas), enters her life.
Babyteeth - Terminally ill Milla (Eliza Scanlen) falls head over heads for small time drug dealer Moses (Toby Wallace), but her parents (Essie David, Ben Mendelsohn) do not approve. They're already afraid of losing their daughter, and this new friend is the final straw. Available on DVD, Blu-ray, Digital and VOD.
Enola Holmes - When Enola Holmes' (Millie Bobby Brown) mother (Helena Bonham Carter) goes missing, she heads off to find her brother, the famous detective Sherlock Holmes (Henry Cavill), to help find her. However, their eldest brother, Mycroft (Sam Claflin), thinks Enola should be sent to finishing school. Enola escapes at her first opportunity so she can be free to search for her mother in London.  Available September 23 on Netflix.
New for the week of September 21 to 27:
September 21
A Love Song for Latasha (Netflix)
The Mystery of a Hansom Cab (Acorn TV)
The Sounds - Episode 5 (Acorn TV)
Bang:  Season 2 (Acorn TV)
The Yorkshire Vet: Season 2 (Acorn TV)
September 22
Chico Bon Bon: Monkey with a Tool Belt: Season 3 (Netflix)
Jack Whitehall: Travels with My Father: Season 4 (Netflix)
The Playbook (Netflix)
Mighty Express (Netflix)
Agatha Christie's Partners in Crime - Remastered  (BritBox)
Extra Innings (VOD/DVD)
Dancing Dogs of Dumbrovia (DVD/Digital)
September 23
Enola Holmes (Netflix)
No Strings Attached (Netflix)
Teenage Mutant Ninja Turtles (Netflix)
September 24
The Chef Show: Season 2 (Netflix)
This Is Us: Season 4 (Netflix)
September 25
A Perfect Crime (Netflix)
Misbehaviour (VOD/Digital)
Country-Ish (Netflix)
Pride and Prejudice miniseries - Remastered (BritBox)
Modern Family: Season 11 (Netflix)
The School Nurse Files (Netflix)
Sneakerheads (Netflix)
Utopia: Season 1 (Amazon Prime Video)
Fernando (Amazon Prime Video)
50 Years of Cinema: Season 1 (Amazon Prime Video)
Fancy Nancy: Fancy It Yourself: Season 2 (Disney+)
The Giant Robber Crab (Disney+)
Muppet Babies: Season 2 (Disney+)
Sydney to the Max: Season 2 (Disney+)
Magic of Disney's Animal Kingdom (Disney+)
Secret Society of Second-Born Royals (Disney+)
One Day At Disney - Episode 143 (Disney+)
Weird But True - Episode 307 (Disney+)
September 26
The Good Place: Season 4 (Netflix)