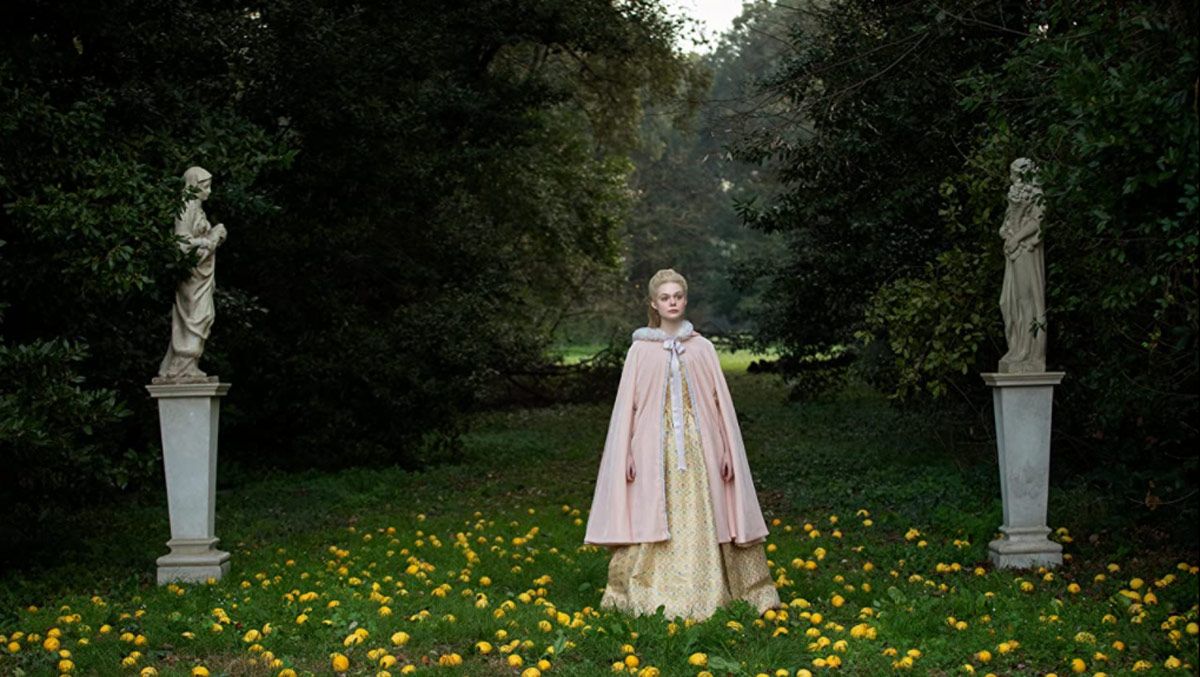 Check out the new DVDs, Blu-rays and streaming shows (Netflix, Amazon Prime Video, BritBox, Acorn TV, Sundance Now and Disney+) coming out this week. ~Alexandra Heilbron
The Great - Catherine (Elle Fanning), an idealistic, romantic young girl, arrives in Russia for an arranged marriage to the mercurial Emperor Peter (Nicholas Hoult). Hoping for love and happiness, she finds instead a dangerous, depraved, backward world that she resolves to change. All she has to do is kill her husband, beat the church, baffle the military and get the court onside. Available Oct. 20 on DVD.
The Vanished - A family vacation takes a terrifying turn when parents Paul (Thomas Jane) and Wendy (Anne Heche) discover their young daughter has vanished without a trace. Stopping at nothing to find her, the search for the truth leads to a shocking revelation. Available Oct. 20 on DVD, VOD and Digital.
Hard Kill - Billionaire tech CEO Donovan Chalmers (Bruce Willis) hires a team of mercenaries led by Derek Miller (Jesse Metcalfe) to help protect a dangerous piece of technology. But things don't go as planned when a terrorist group kidnaps Chalmers' daughter to try and obtain the tech. As Miller comes face-to-face with an old enemy, he and his team must race to save Chalmers' daughter. Available Oct. 20 on Blu-ray, DVD, VOD and Digital.
The Owners - Three English hooligans think they've found the perfect target for a robbery—a mansion in the countryside with a safe full of cash. Mary (Maisie Williams) reluctantly agrees to help them. The mother of one of the boys doesn't realize what they're up to when she tells her son that the elderly couple will be out for the evening, leaving the safe in the basement unattended. But when the couple comes home, the tables are suddenly turned. The dim-witted thieves find out the couple aren't as defenseless as they expected, and sinister secrets are exposed. Available Oct. 20 on Blu-ray and DVD.
New for the week of October 19 to 23:
October 19
Darkness: Those Who Kill (Acorn TV)
Heavenly Gardens (Acorn TV)
Mystery Road – Episode 3 (Acorn TV)
Unsolved Mysteries: Volume 2 (Netflix)
October 20
Chop Chop (VOD)
Cut Throat City (Blu-ray/DVD/VOD/Digital)
House of Shadows (DVD/VOD/Digital)
His Master's Voice (VOD/Digital)
The Magic School Bus Rides Again The Frizz Connection (Netflix)
No Escape (DVD)
NOS4A2 (Blu-ray/DVD)
Quiz (Blu-ray/DVD)
Spree (Blu-ray/DVD)
October 21
My Family Secrets Revealed (BritBox)
My Next Guest Needs No Introduction with David Letterman: Season 3 (Netflix)
Rebecca (Netflix)
October 22
The Alienist: Angel of Darkness (Netflix)
Cadaver (Netflix)
Mirzapur: Season 2 (Prime Video)
October 23
Barbarians (Netflix)
The Big Fib: Episodes 116-130 (Disney+)
Borat Subsequent Moviefilm (Prime Video)
The Last Secrets of the Nasca (Disney+)
Magic of Disney's Animal Kingdom: Episode 105 (Disney+)
Marvel Super Hero Adventures: Season 4 (Disney+)
Mr. Popper's Penguins (Disney+)
Move (Netflix)
Once Upon a Snowman (Disney+)
One Day at Disney: Episode 147 (Disney+)
Over the Moon (Netflix)
Perdida (Netflix)
The Queen's Gambit (Netflix)
The Right Stuff: Episode 104 (Disney+)
Weird But True: Episode 311 (Disney+)