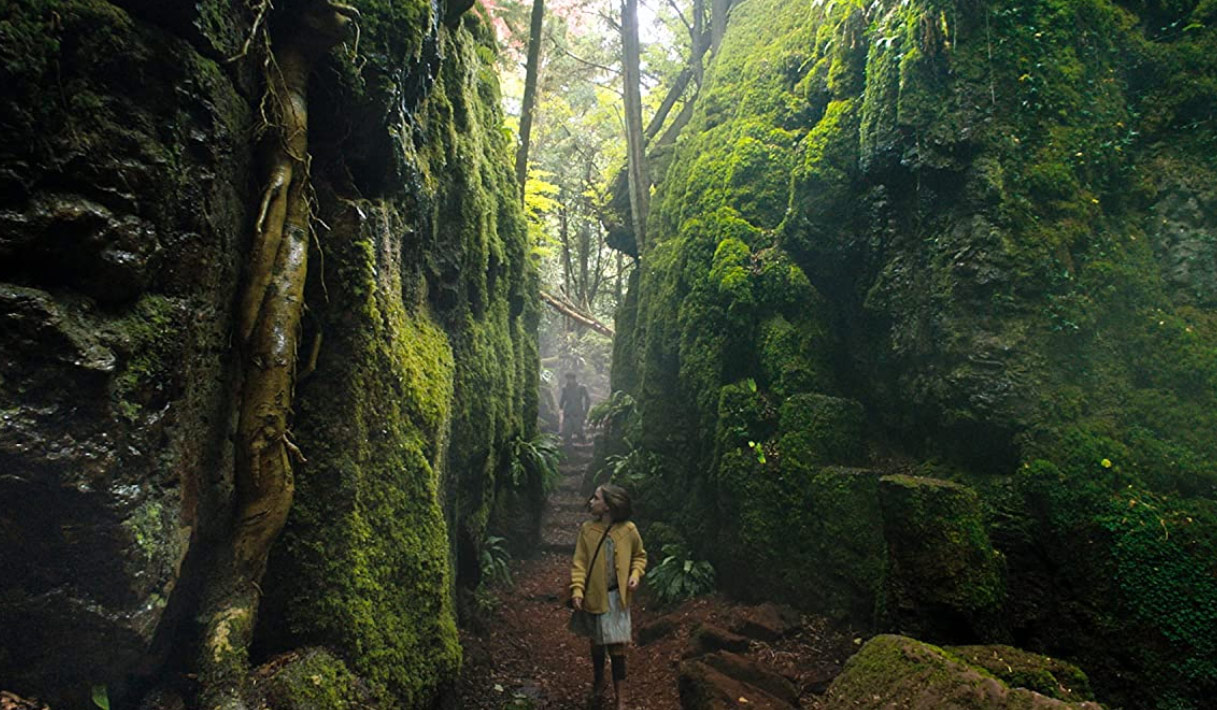 Check out the new DVDs, Blu-rays and streaming shows (Netflix, Amazon Prime Video, BritBox, Acorn and Disney+) coming out this week. ~Alexandra Heilbron
The Secret Garden - Orphan Mary Lennox (Dixie Egerickx) is sent to live with her uncle, Lord Archibald Craven (Colin Firth) at his home in England. While wandering on her own on the grounds of the massive estate, Mary spies a garden that's been walled off and neglected. She ask a local boy named Dickon  to help her bring it back to life, along with her cousin, Colin, who hasn't been out of the house in years. Available Oct. 6 on DVD/Blu-ray/VOD and Digital.
The Tax Collector - David (Bobby Soto) and Creeper (Shia LaBeouf), are "tax collectors" for the crime lord Wizard, collecting his cut from the profits of local gangs' illicit dealings. But when Wizard's old rival returns to Los Angeles from Mexico, the business is upended, and David finds himself desperate to protect what matters more to him than anything else: his family. Available Oct. 6 on DVD/Blu-ray/VOD and Digital.
Valley Girl - When wealthy Julie (Jessica Rothe) and her friends decide to go on an adventure to Hollywood, she meets Randy (Josh Whitehouse), a boy from a poor family, at a party. They start hanging out together and quickly fall in love. Her parents and friends are all against the relationship, which causes Julie to question whether she should be with him. Available Oct. 6 on DVD/Blu-ray/VOD and Digital.
Eli Roth's History of Horror Season 1 - Award-winning horror film director, writer, producer and actor Eli Roth brings together the masters of horror—the storytellers and stars who define the genre—to explore its biggest themes and reveal the inspirations and struggles behind its past and present. Each one-hour episode will take viewers on a chilling exploration of how horror has evolved through the years and examine the genre's impact on society as well as delving into how horror maintains its fan base and why audiences are addicted to fear. Available Oct. 6 on DVD/Blu-ray.
New for the week of October 5 to 11:
October 5
Bloodlines (Acorn TV)
The Gulf (Acorn TV)
The Sounds: Episode 7 (Acorn TV)
Tales of Irish Castles (Acorn TV)
Thor: The Dark World (Netflix)
October 6
Black Box (Prime Video)
Invincible Dragon (DVD/Blu-ray/VOD/Digital)
The Lie (Prime Video)
Mr. Robot S4 (Prime Video)
One More Orbit (VOD)
The Pale Door (DVD/Blu-ray/VOD/Digital)
Shakespeare & Hathaway: Season 3 (BritBox)
Souvenirs (VOD/Digital)
Spontaneous (VOD/Digital)
StarBeam: Halloween Hero (Netflix)
To Your Last Death (VOD/Blu-ray)
Trump Card (DVD/VOD)
Yellowstone: Season One & Two (DVD/Blu-ray)
Yummy (DVD/Blu-ray/VOD/Digital)
October 7
12 Monkeys (Netflix)
Billy Elliot (Netflix)
Elizabeth: The Golden Age (Netflix)
Funny People (Netflix)
Happy Gilmore (Netflix)
Hubie Halloween (Netflix)
The Jackal (Netflix)
Kick-Ass 2 (Netflix)
Kindergarten Cop (Netflix)
Knocked Up (Netflix)
Les Misérables (Netflix)
Schitt's Creek: Season 6 (Netflix)
To the Lake (Netflix)
October 8
Archive (Prime Video)
Blumhouse's Fantasy Island (Prime Video)
October 9
Carolina Marin: Season 1 (Prime Video)
The Chronicles of Narnia: The Voyage of the Dawn Treader (Disney+)
Deaf U (Netflix)
Fast & Furious Spy Racers: Season 2: Rio (Netflix)
The Forty-Year-Old Version (Netflix)
Ginny Weds Sunny (Netflix)
Magic of Disney's Animal Kingdom: Episode 103 (Disney+)
One Day At Disney: Episode 145 (Disney+)
The Haunting of Bly Manor (Netflix)
The Right Stuff: Episode 101 & 102 (Disney+)
Sons of the Soil: Jaipur Pink Panthers: Season 1 (Prime Video)
Subete A Mi Moto: Season 1 (Prime Video)
Super Monsters: Dia de los Monsters (Netflix)
Weird But True: Episode 309 (Disney+)