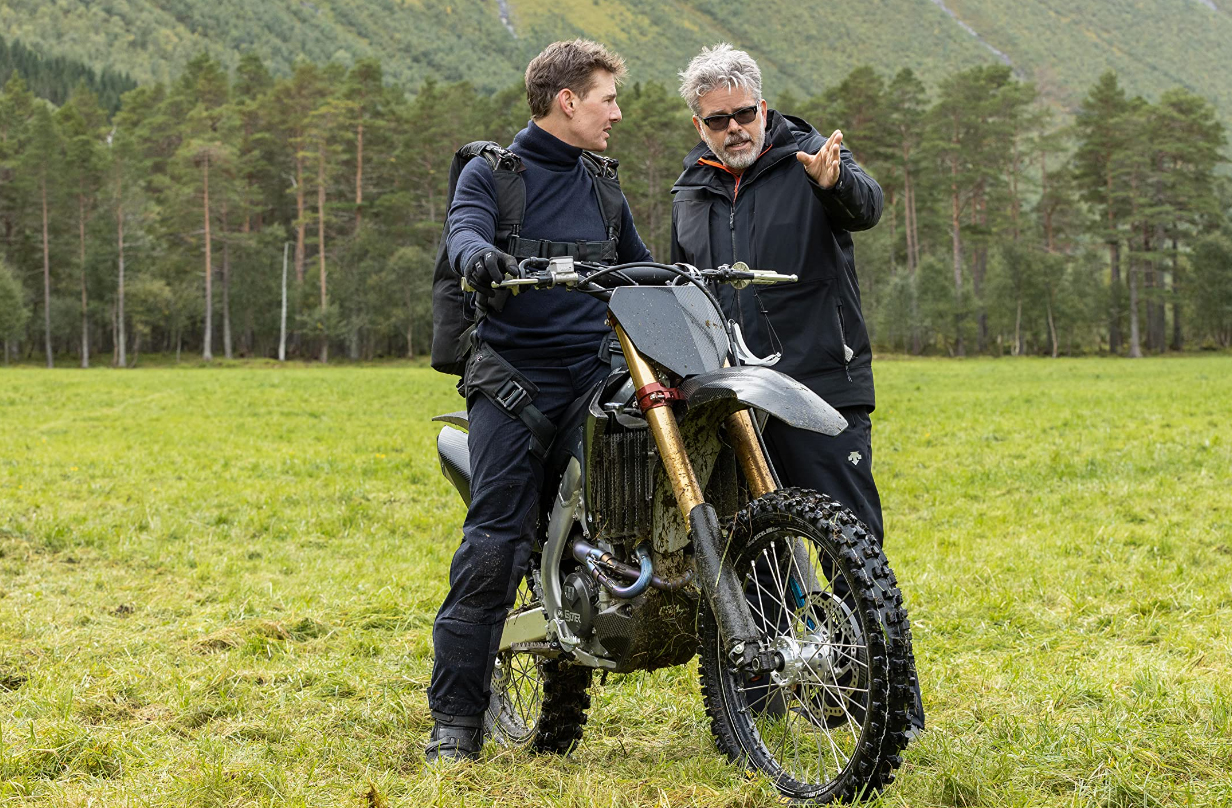 Mission: Impossible - Dead Reckoning Part Two starring Tom Cruise as IMF agent Ethan Hunt has shut down production due to the Writers Guild of America strike. Ironically, Misssion: Impossible - Dead Reckoning Part One also suffered delays in production due to the COVID pandemic, with the movie's release date having been shifted several times.
Mission: Impossible - Dead Reckoning Part Two was scheduled to release to theaters on June 28, 2024, and although no schedule change has yet been officially announced, that date will likely shift, depending on the length of the strike. The film's writer/director Christopher McQuarrie (pictured above with Tom Cruise during filming) spoke to Empire Magazine about the many delays that have affected the movie, saying, "It's unrelenting. Behind each tsunami is another tsunami. We live in a state of 24-hour tsunami awareness. That's just what we do."
TV shows that have also halted production due to the strike include Stranger Things, Cobra Kai, The Mandalorian, Yellowjackets, Emily in Paris, Euphoria, and Severance.
Many actors have been walking the picket lines in support of the writers, including Susan Sarandon, Cynthia Nixon, Bob Odenkirk, Rob Lowe, Wanda Sykes, Nathan Fillion, Drew Barrymore, Amy Schumer, John Leguizamo, Dermot Mulroney, Mark Hamill, Amanda Seyfried, and Jennifer Coolidge, to name just a few.
Misssion: Impossible - Dead Reckoning Part One opens in theaters on July 12, 2023. ~Alexandra Heilbron