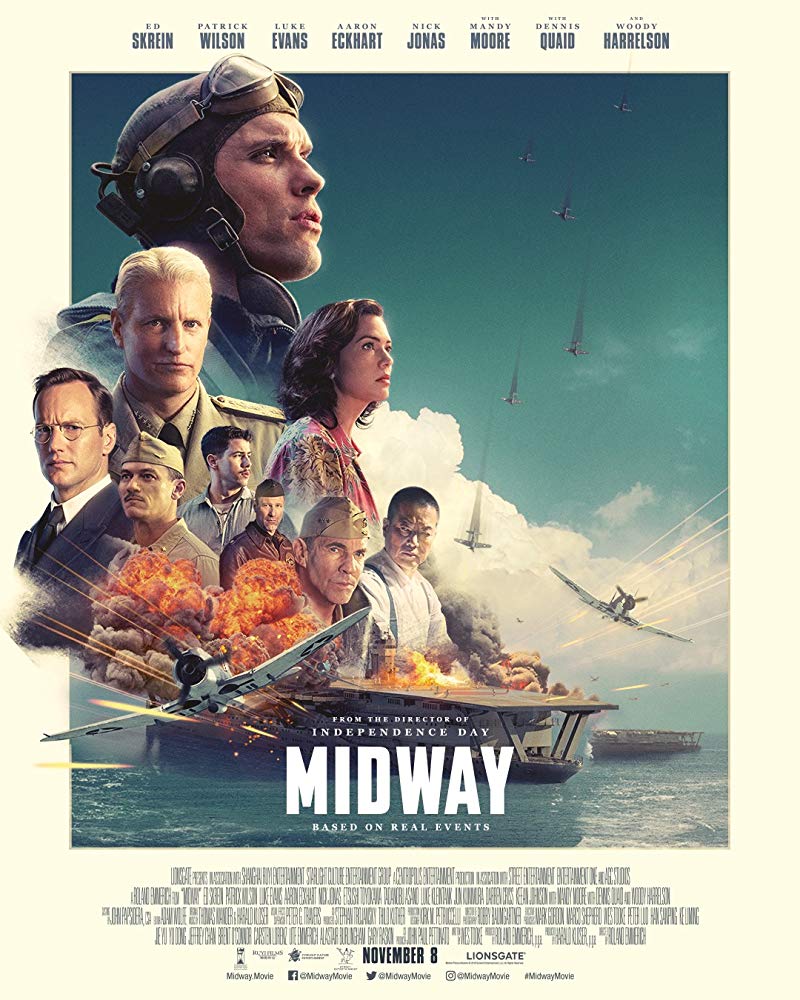 New movies Midway, Doctor Sleep, Playing with Fire and Last Christmas debuted on Friday and made their way into the top five at the weekend box office.
Midway, which takes place during WWII after the attack on Pearl Harbor in 1941, beat out all other contenders, finishing in first place with $17.5 million.
Doctor Sleep, which takes place 40 years after the events in the classic Stanley Kubrick movie The Shining, stars Ewan McGregor and Kyliegh Curran. It debuted with $14.1 million in its first weekend. Click here to watch our interview with director Mike Flanagan and Kyliegh Curran.
Paramount's new family comedy Playing with Fire starring John Cena debuted in third spot with $12.8 million.
The romantic comedy Last Christmas, starring Henry Golding and Emilia Clarke, debuted in fourth spot with $11.6 million.
Rounding out the top five was last week's winner, Terminator: Dark Fate, starring Linda Hamilton and Arnold Schwarzenegger. It earned an additional $10.8 million during its second weekend for a total domestic take of $48.5 million. ~May Wong