Mark Hamill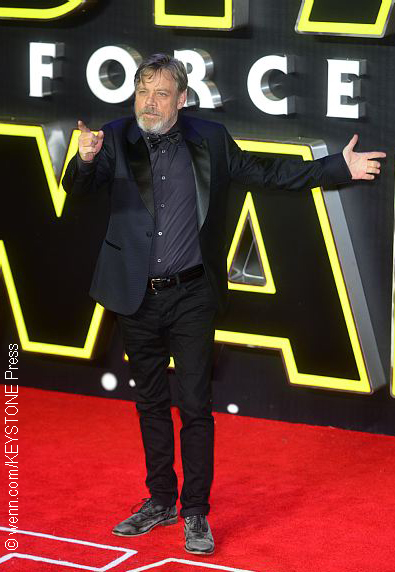 , who returned to his role as Luke Skywalker in Star Wars: The Force Awakens (2015) and last year's Star Wars: The Last Jedi, says he's doesn't care anymore about future Star Wars films.
He signed on to reprise his role in the sequels, alongside original Star Wars co-stars Harrison Ford and Carrie Fisher, but he told ABC News that the death of Han Solo in The Force Awakens and Carrie Fisher's passing after The Last Jedi have "tarnished" his ability to enjoy the recent movies.
There have been rumors that Luke could return for the next movie as a Force "ghost" like Yoda, but Mark clarified, "You were asking earlier, 'Are you gonna come back?' I don't care anymore, on that level, because Han Solo is gone, Luke is gone. You just can't get the band back together the way you wanted it to be, and it shouldn't be that way."
However, he said of Carrie Fisher, "Rather than being sorry that we can't have more of her, I'm just grateful that we had the time with her that we did."
The next installment in the Star Wars movies, which is in pre-production and doesn't yet have a title, will be directed by J.J. Abrams. It won't hit theaters until December 2019 but in the meantime, Solo: A Star Wars Story, directed by Ron Howard, releases nationwide on May 29, 2018. ~Alexandra Heilbron