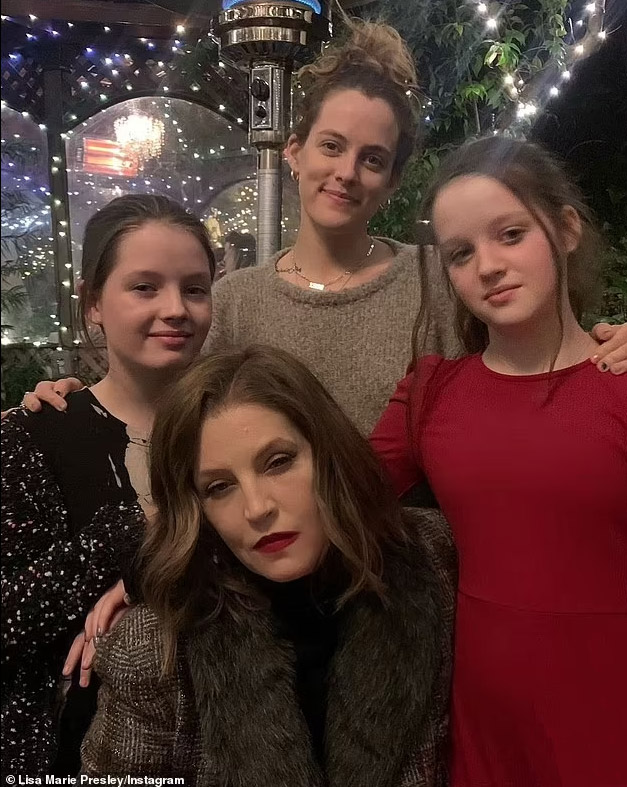 Lisa Marie Presley's twin 14-year-old daughters, Harper and Finley, refuse to return to the home where their mother died. On the morning of Thursday, January 12, they'd been dropped off at school by Lisa Marie's first ex-husband, Danny Keough, who was living with her, when the housekeeper discovered Lisa Marie in full cardiac arrest. By that time, Danny had returned and began CPR until the paramedics arrived, but she suffered another cardiac arrest at the hospital and died shortly afterwards.
The twins have been staying with their grandmother, Priscilla Presley, at her home in Los Angeles since then, along with their older half-sister, actress Riley Keough. Their father, Michael Lockwood, has also been providing support and they will likely go to live with him and his new wife at some point.
Lisa Marie had been living in the Calabasas house since 2021. Her only son, Benjamin Keough, had committed suicide at home in 2020 and Lisa Marie, unable to bear living in the house where he had died, sold it and moved with the twins. On February 2, 2021, she'd posted the photo seen here with her daughters on Instagram, with the caption: "Thank you for all of the overwhelming birthday wishes from everyone. Like everyday, I couldn't have made it through without these three by my side."
Lisa Marie was the sole inheritor of Graceland after her father Elvis Presley's death, and now the estate, which earns approximately $56 million per year, will go to Riley, Harper and Finlay. Lisa Marie will be buried at Graceland next to Benjamin. ~Alexandra Heilbron