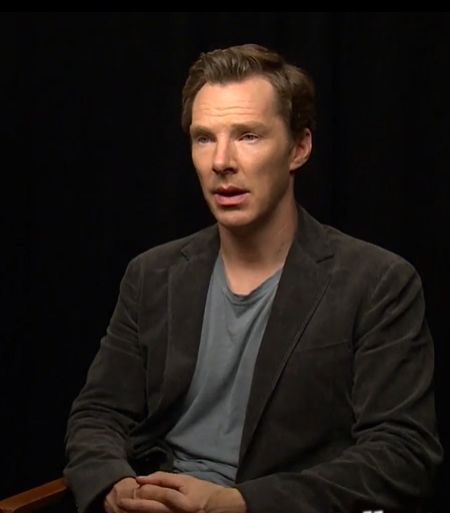 A former chef kicked through the iron gates of Benedict Cumberbatch's home in north London before spitting on the intercom, then tearing it loose with a knife. He was heard shouting threats, including, "I know you've moved here, I hope it burns down," and threw a plant at the wall before leaving the scene.
Benedict, his wife and their three young sons were at home at the time. A source told the Daily Mail: "Naturally all of the family were absolutely terrified and thought this guy was going to get in and hurt them. Luckily it never went that far. Benedict and Sophie have had many sleepless nights since worrying that they may be targeted again. The fact that it was a targeted intrusion makes it a lot more scary."
Jack Bissell, 35, was arrested after authorities traced his DNA from the intercom. In court, Bissell pled guilty but didn't offer an explanation as to why he targeted the actor. He was fined £250 and given a three-year restraining order to stay away from Cumberbatch and his family, as well as the neighborhood where they live.
Benedict next appears on the big screen in The Book of Clarence, co-starring LaKeith Stanfield and James McAvoy, scheduled to open in theaters September 22, 2023. ~Alexandra Heilbron