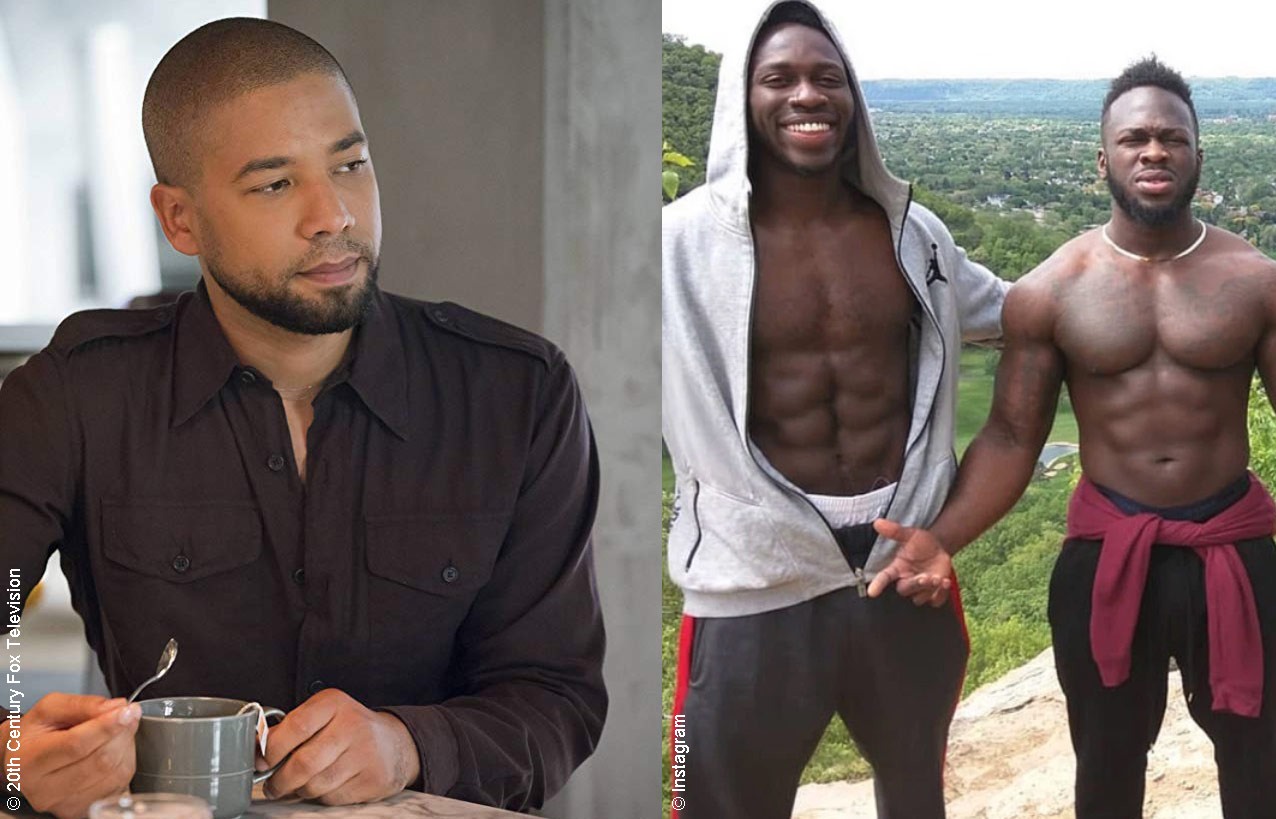 The police investigation into the alleged attack on Empire star Jussie Smollett has taken a strange twist.

The actor was taken into custody at around 5:00 a.m. this morning and is facing a felony charge for filing a false police report after claiming he was attacked on Jan. 29 by two white men whom he claimed put a rope around his neck, poured bleach on him and punched him while yelling racist and homophobic slurs.

Last Friday, two brothers of Nigerian descent, Olabinjo and Abimbola Osundairo, pictured above right in an Instagram post, were spotted on surveillance video near the scene of the alleged attack, although the attack itself was not captured on video. Hours later, they boarded a plane for Nigeria, but police were waiting for them when they returned to the States.

Initially considered possible suspects, the brothers -- one of whom worked on Empire as an extra -- and Smollett are "gym buddies who worked out together," according to their lawyer, Gloria Schmidt. The brothers told police they were hired by Smollett, and claim he paid them $3,500 to stage the attack, promising them another $500 when they returned from Nigeria.

According to CBS Chicago, the brothers told investigators Smollett also had them buy the rope used in the incident. They were released after being questioned.

It's interesting to note that Smollett was charged with lying to police in 2007 when he was pulled over for a DUI in California. He was later charged with false impersonation in addition to driving under the influence and without a valid license. ~Alexandra Heilbron

Update Fri. Feb 22: Empire executive producers Lee Daniels, Danny Strong, Brett Mahoney, Brian Grazer, Sanaa Hamri, Francie Calfo and Dennis Hammer announced in a written statement that Jussie Smollett's character will not appear in the final two episodes of the season "to avoid further disruption on set."