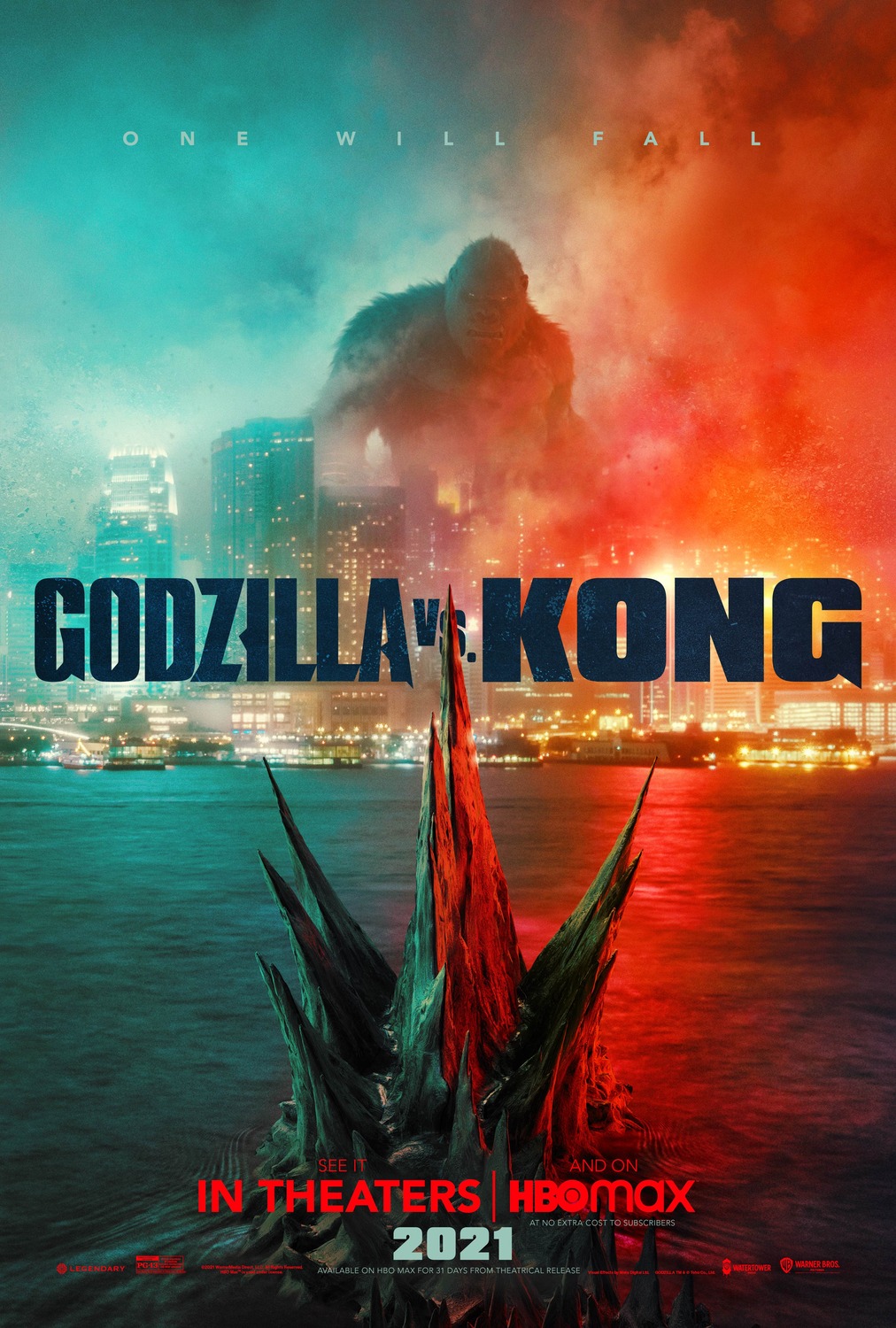 Two new releases in North American theaters brought more movement at the weekend box office, especially Godzilla vs. Kong, which took over the top spot from Nobody.
Opening last Wednesday in 3,064 locations, the much anticipated Godzilla vs. Kong, starring Alexander Skarsgård and Millie Bobby Brown, earned a monstrous $32.2 million over the Easter weekend for a five-day total of $48.5 million, making it the biggest opening weekend by far since the start of the COVID-19 pandemic—an especially impressive feat considering that it received a simultaneous streaming release on HBO Max. Wonder Woman 1984 previously held the title when it debuted last December with $16.7 million.
Debuting in second place was the horror film The Unholy, starring Jeffrey Dean Morgan as a disgraced journalist who witnesses terrifying events in a small New England town. The film brought in $3.2 million, not a bad start considering it had to compete with a blockbuster.
Last weekend's top movie, the thriller Nobody starring Bob Odenkirk as a mild-mannered man who decides to take action when his house is robbed, dropped two spots to third. It earned an additional $3.1 million for a two-week total of $11.9 million.
Dropping from second to fourth, Raya and the Last Dragon still earned $2.1 million, as families needed some kid-friendly entertainment over Easter weekend. Its domestic total sits at $32.2 million after 5 weeks.
Rounding out the top five was the live-action/animated film Tom & Jerry, which dropped two spots from last weekend. Also providing some Easter family-friendly fun, the film earned an additional $1.4 million for a six-week total of $39.5 million. ~Alexandra Heilbron