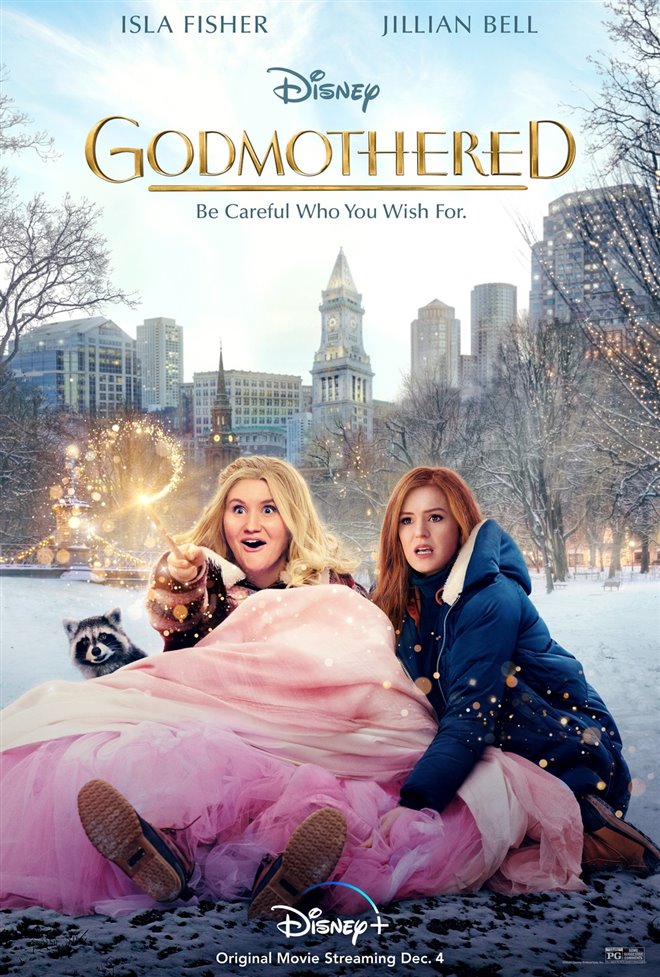 The premise of Godmothered might sound familiar, but the eye-opening message at the end of the film is the magical fairy tale ending you never knew you needed.
In a faraway land called Motherland, the youngest godmother-in-training, Eleanor (Jillian Bell), is taught by older godmothers about happily ever after, which involves makeovers and a Prince Charming. Unfortunately, the demand for fairy godmothers has been declining and Motherland might have to shut down forever.
Desperate to find one assignment that proves that humans need fairy godmothers, Eleanor goes searching for an assignment in the filing room and finds a lost letter from Mackenzie, a 10-year-old girl in Boston, asking for a Happily Ever After.
Eleanor portals to Boston, only to find out that the letter was from the 1980s and that Mackenzie (Isla Fisher) is now a single mother of two daughters. Eleanor then meddles in Mackenzie's life as she tries to get her a Happily Ever After.
Godmothered is a modern day comedy that young kids and families will find amusing. It also has an adorably funny sidekick raccoon for laughs. Jillian Bell is a natural comedian who has starred in noteworthy comedies. But I found it hard to believe her as this chirpy, doe-eyed fairy godmother. Perhaps it's the magnitude of her past roles that slightly overshadowed her work in this one. Needless to say, I can picture kids having a fun time watching her onscreen.
What really sets the film apart is the sound advice at the end of the film. Godmothered's core messaging is that we need to revise the happily ever after fairy tale formula and just be happy -- whatever that may be for each of us. It's a surprising – and welcoming – message that deviates from Disney's classic fairy tale movies.
Godmothered is currently streaming on Disney+. If you have seen the film and would like to review it, click here.  ~Marriska Fernandes