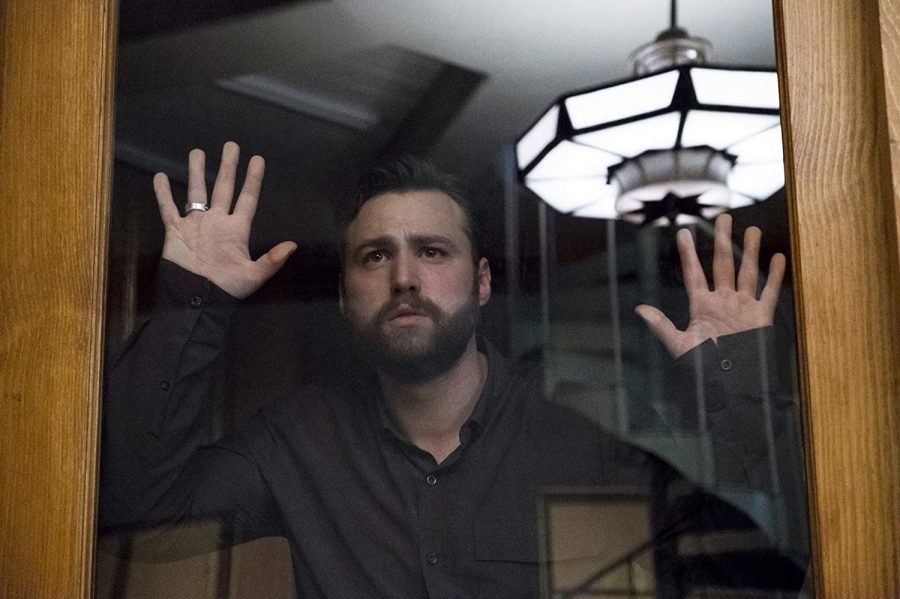 Netflix's The OA is a sci-fi show wrapped in mystery, which flirts with the themes of alternate realities and near-death experiences (NDE).
In season one, a blind girl named Prairie (Brit Marling, who also co-created the show), who disappeared seven years ago, returns with her eyesight restored. She was held as a prisoner with four others, including Homer (Emory Cohen) and was given the name The OA.
Season 2, which premieres Friday on Netflix, picks up where the first season left off. I spoke with Emory Cohen, who plays Homer. While he couldn't reveal the specifics due to the mystery layered in the show, we chatted about his role, working with the co-creators of the show -- Zal Batmanglij and Brit Marling -- and more. ~Marriska Fernandes
What was your first reaction when you read the script for the second season?
It's been an interesting thing, even going back to season 1. I knew Zal and Brit wanted me to play the part. We had a long hour-and-a-half talk and they gave me a rundown of the season. It's great because it starts with me and Zal and Brit having a cup of coffee and talking about the ideas and getting excited and not just reading scripts. It helps because then when you get the script you're not super surprised and there are things that you're already excited to explore. You don't exactly know how they're going to manifest and how you're going to figure them out, but it's good to start with that conversation. I was remembering a few days ago how we talked about "The Movements" and how they were going to be a part of the show. I was thinking how funny it would have been if we hadn't had that conversation.
I'm so fascinated by the NDE angle and alternate realities -- was that something that caught your attention when you signed on for this?
Yes, but I was really into the imprisonment and how these characters grow close. For me as an actor, there are things I read on the page that I don't know until I show up and we're sitting on this strange chair. In season 1 when I'm going under, Jason [Isaacs] has this medical cream that he puts on my face before he puts the mask on me. You can't imagine that. The NDE stuff was very interesting. It's kind of like over three years you've lived almost two lives. It was hard for me to figure out what it means to die and come back to life in a literal sense. For the more emotional side of the character, I saw that as dreaming of being something you felt like you couldn't be -- or wanting to live in a world you feel like you can't. You know what I mean?
Did you create a backstory for Homer while he was a prisoner?
The big thing about Homer in season 1 was the life he had with his girlfriend and their son. He goes with Hap [Jason Isaacs] to make money for his son and leaves his ring upstairs. That's the extent of his backstory. That completely changed in season 2. In some ways I was thinking how to link it together and in some ways I kind of focused on what I had to play. In season 1 I was focused on playing a guy who was dreaming of seeing his son one day.
Were there specific preparations you put in as you worked on the first season and now on the second?
I think about this character like an animal. I thought of season 1 as a wolf because the school hoodie and school team was a wolf. I thought about the character in season 2 as a moth. There's stuff later in the episodes that have to do with that. In some ways the animal has to be protecting or observing The OA.
Can you talk about the process of collaboration with Zal and Brit?
Brit and I talk a lot like actors and Zal and I talk more like an actor and director. I can be a bit of a blab. So I'll call them up and go on and on about different ideas. It's the way friends call each other up when they have ideas. It's more organic. We don't have scheduled rehearsals or anything.
After watching this I couldn't help but think about alternate dimensions. What would your alternate reality look like?
I want to have a sandwich shop where I cut salami and throw it on bread (laughs). That's my alternate reality… I want to own a sandwich shop. I want to make pastrami sandwiches with people (laughs).
That's funny. What's next for you?
I was working in Toronto on a movie called The Education of Fredrick Fitzell. I'm filming another one in Toronto in May. It's called Big Gold Brick, which is a dark comedy with me and Andy Garcia, Oscar Isaac and Lucy Hale. I play a writer and it's going to be a lot of fun.
Season 2 of The OA starts streaming March 22 on Netflix.