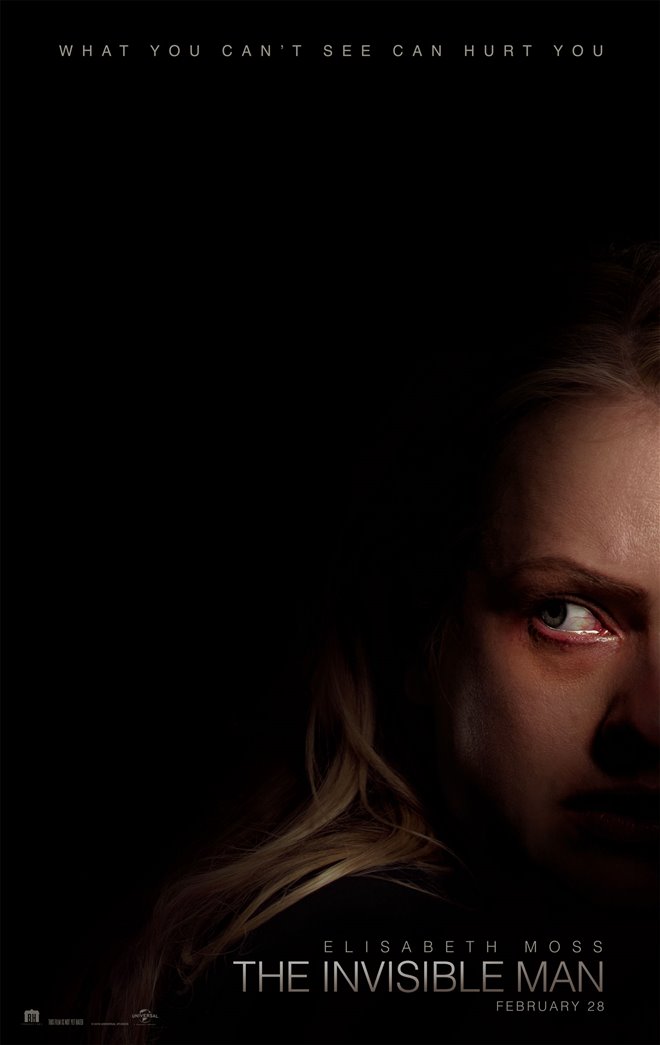 Writer/director Leigh Whannell's The Invisible Man is a haunting, harrowing thriller that really shines the light on the horrors of living in an abusive relationship. Besides being a really good watch, the film leaves the audience with something to think about.
The film opens with Cecilia (Elisabeth Moss) lying in bed with her boyfriend Adrian (Oliver Jackson-Cohen). While he's asleep, she quietly tiptoes out of the house and escapes, meeting her sister (Harriet Dyer) in a getaway car.
Two weeks have gone by and Cecilia is now living with her close friend, James (Aldis Hodge) and his teenage daughter (Storm Reid). Cecilia is still nervous, trembling with fear -- she hasn't even been able to leave the house. Talking to James and her sister, she's in shock as she reveals the control he had over her and the abuse, which was not only physical, but emotional.
She learns of Adrian's apparent suicide on the internet. He has apparently left her a fortune of $5 million, deposited into her account in installments.
However, just as she starts to breathe a little, things start to move in the house. She begins to believe that Adrian isn't dead, but is in fact invisible, in an effort to torture her. After all, he said he would never leave her  -- could he now be gaslighting her?
Instead of using movie monsters, Whannell uses the horror movie vehicle to show an abuser as the real monster -- this reality is more terrifying than any supernatural entity. This time, a horror movie comes with a message. Being a victim of domestic abuse has deep emotional scars, and we see how Cecilia unravels.
The film is nerve-racking, with Cecilia questioning her own sanity as she tries to escape her tormentor. We live in her fear and paranoia, and realize that her invisible scars are much more traumatizing.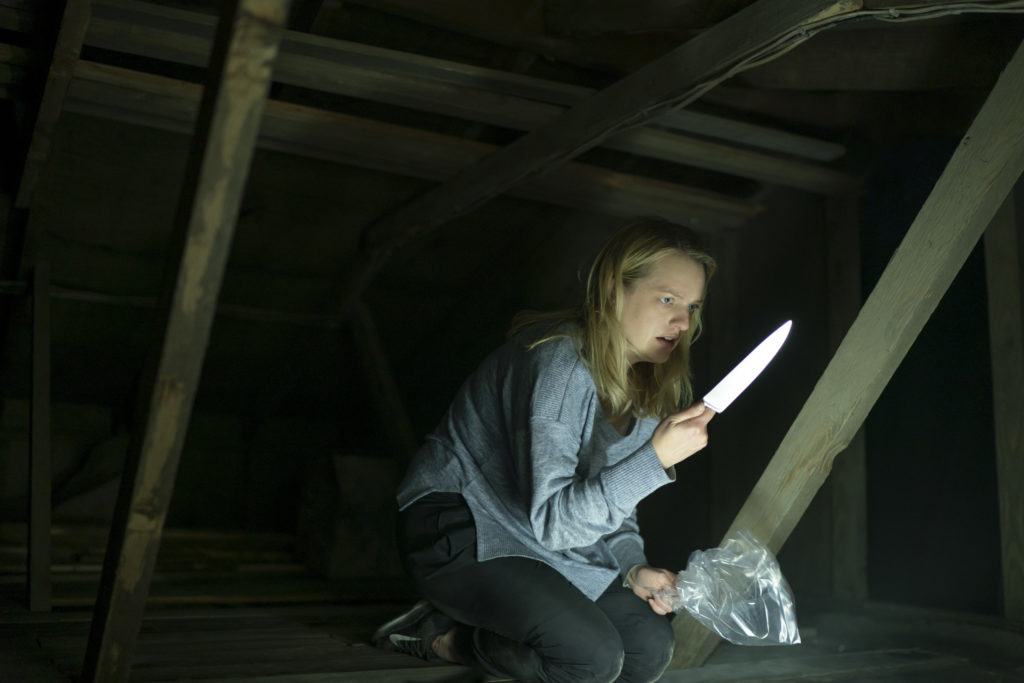 Elisabeth Moss gives a harrowing performance, relaying Cecilia's trauma and we successfully buy into her reality. Without much dialogue, she uses her expressions alone to convey her mindset. The camera stays focused on Elisabeth's face and eyes -- she's incredibly authentic and committed to making her character credible. This film wouldn't be a success without her sheer talent.
Whannell does a brilliant job of keeping the tension going, building the scares scene by scene. He taunts us by lingering the camera in tiny hallways and on still furniture as we hold our breath, wondering if someone's in the room. The energy and tension is palpable, as he wants you to feed on the same pulse-pounding terror haunting Cecilia.
As a horror fan, I could see how Whannell's background in horror films (Saw, Insidious) lent a hand in creating this film. He uses genre techniques such as bone-chilling silence, and terrifying jump scares as a tool to make this an edge-of-the-seat thriller -- you definitely don't see the twist coming.
Just like Whannell's previous work, I really enjoyed watching this film, which is more timely than ever. ~Marriska Fernandes
If you have seen The Invisible Man and would like to rate/review the film, click here.