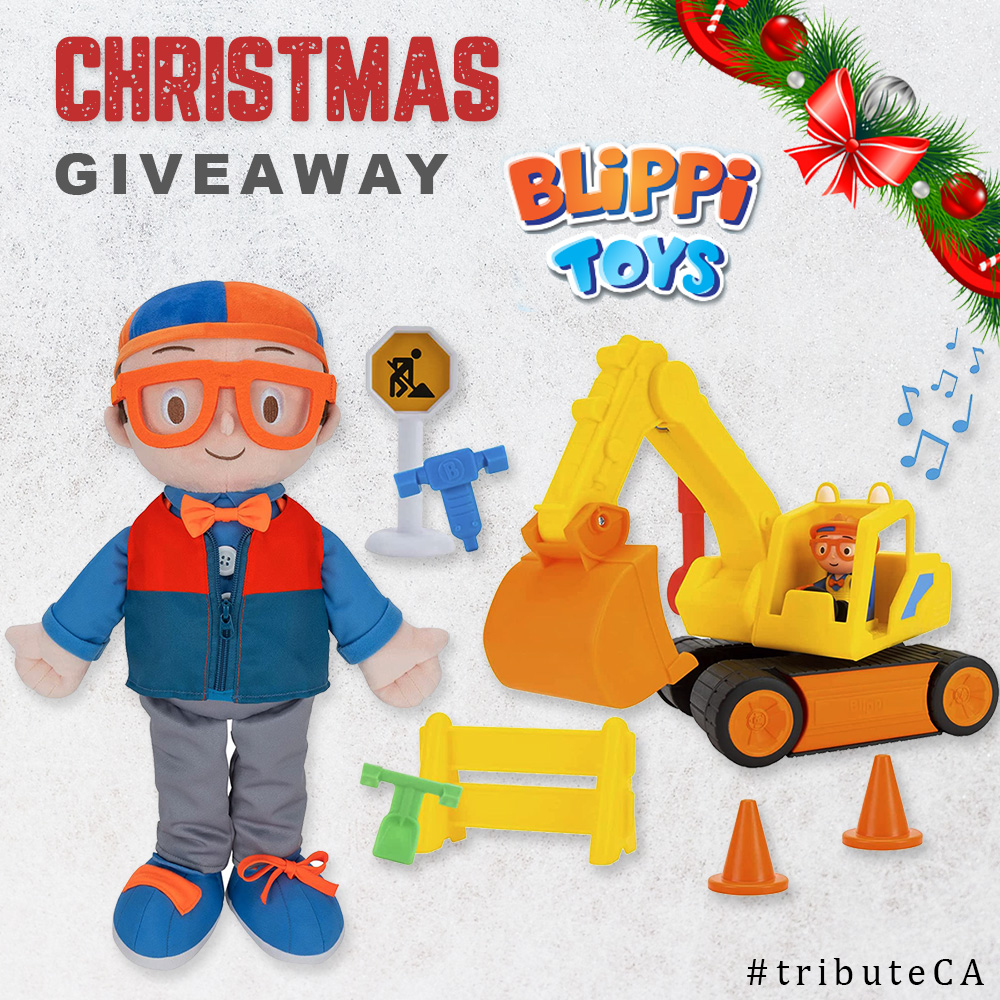 We have two Blippi toys for our second Christmas giveaway! Blippi is a fun, energetic character known for his signature blue and orange outfit and his entertaining and educational videos. He helps teach kids colors, letters and so much more.
Learn to get ready with the Blippi Get Ready and Play Plush! This deluxe 20-inch plush helps your child learn dressing up techniques and improve their motor skills. They can learn how to use a zipper by zipping Blippi's vest-jacket, button a shirt, snap suspenders, tie their shoes, and even how to roll their socks up and down. The Blippi Get Ready and Play Plush also features 20+ sounds and phrases from Blippi. When they're not learning how to dress up, they can play and snuggle with the plush everywhere they go! Retail: $49.46
The Blippi Excavator includes a three-inch Blippi Construction Worker figure and fun construction accessories. Place the Blippi figure inside the cab and dig away! Lift and scoop the Excavator's bucket arm for dirt, or rotate the vehicle 360 degrees. Press the Excavator's top back of the cab to hear Blippi sounds and phrases, including the popular Excavator Song. This comes with six accessories, including shovel, jackhammer and traffic signs. Inspired by an episode of Blippi your child will know and love, the Blippi Excavator vehicle will be your child's new favorite toy! Retail price: $29.99
To enter today's giveaway, tell us below in the comments which Christmas song you can't get enough of! This contest is now closed. Congratulations to winner Jeannette Jackson of New Brunswick!