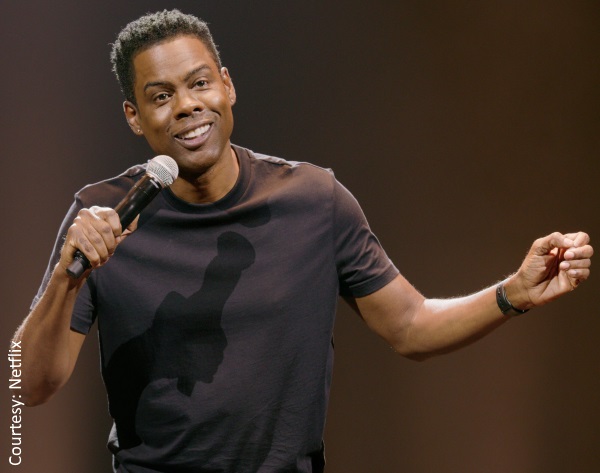 Chris Rock has come clean in his new Netflix stand-up special titled Chris Rock: Tambourine, in which reveals he cheated on his wife numerous times while on tour.
The comedian, 53, was divorced from his wife Malaak Compton in 2016, after 16 years. For this, he calls himself an "a**hole" and admitted that just because he earned a lot of money, he thought he could do whatever he wanted.
He revealed: "It's my fault because I'm a f**king a**hole. I didn't listen. I wasn't kind. I had an attitude. I thought, 'I pay for everything, I can do what I want.' That s**t don't f**king work. I just thought I was the s**t. I didn't play the tambourine."
He gets brutally honest and reveals his addiction to porn. "I was not a good husband. I was f**ked-up. I was addicted to porn. I know, billion-dollar industry, just me, right? I was addicted to porn and, you know, I was 15 minutes late everywhere. When you watch too much porn, you know what happens? Here's what happens. You become sexually autistic. You develop sexual autism. You have a hard time with eye contact and verbal cues."
He admits that he has learned his lesson: "Some of these lessons you've just got to learn. Like, I brought this s**t on myself. Nobody told me to go ho up. I brought this s**t on myself, and you've got to learn some lessons, some man lessons."
Chris Rock: Tambourine is now streaming on Netflix. ~Marriska Fernandes