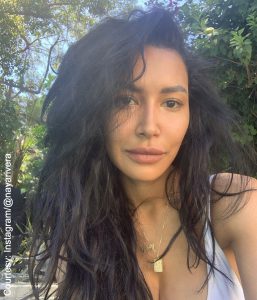 Police have located a body in their search for Glee star Naya Rivera who went missing last week in California. Law enforcement sources have confirmed to TMZ that it is Rivera. Police are expected to announce the news in a press conference this afternoon.
The 33-year-old actress disappeared on July 8, 2020, after she went boating on Lake Piru with her four-year-old son Josey.
At approximately 4 p.m., a boater found Josey alone in the rented boat in the middle of the lake. He was wearing a life jacket, but Rivera's life jacket and purse were found on the bottom of the boat.
According to a Ventura County Sheriff's Office spokesman, Josey told police both he and his mother went for a swim, then he got back in the boat and his mother didn't.
Crews had been searching the lake every day since her disappearance, using divers, sonar equipment, helicopters and dogs. It was officially turned into a "recovery mission" Thursday night.
Rivera is best known for playing the role of cheerleader Santana Lopez on the musical series Glee from 2009 to 2015. Her body was found on the seventh anniversary of co-star Cory Monteith's death. He died in 2013 from a drug overdose. ~Brie Davis