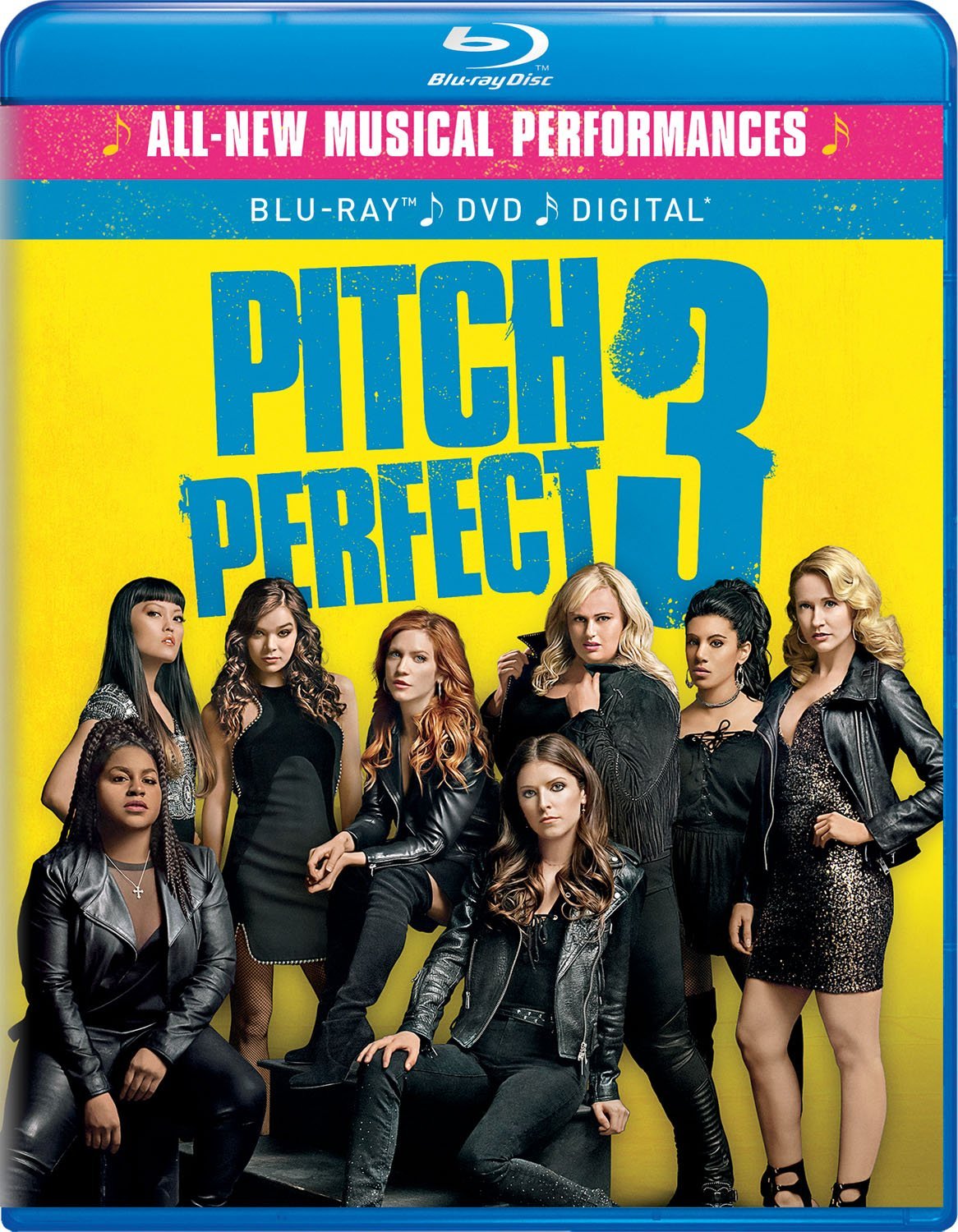 The Bellas are back in Pitch Perfect 3, and this time they're saying their goodbyes in the final chapter of the Pitch Perfect trilogy.

Real life has hit the Bellas pretty hard as they struggle to move on from a capella singing and find a job. Becca (Anna Kendrick) has quit her job as a record producer and the other girls are just as unhappy with their professional lives. When they receive an invite to join a USO tour and perform in Spain, Italy and France, they gladly accept.

But things don't go as planned (do they ever?) when they meet their competition: a country band, a hip-hop duo and an all-girl guitar band named Evermoist. Yup. These bands are far superior to the Bellas -- from using instruments to singing mash-ups. Yes, there's a face-off as they each sing medleys at the airport when they first meet.

The plot gets thicker as Fat Amy's (Rebel Wilson) dad comes back into her life. He's an Australian gangster, played by John Lithgow, who has an agenda for catching up with his longlost daughter. We also get a DJ Khaled cameo.

The final film in the Pitch Perfect trilogy tries its best to leave on a bittersweet note. There are a few good mash-ups and an interesting version of Sia's "Cheap Thrills." The music and dance numbers are the highlight of the film. Evermoist is one of the most entertaining rivals the girls have ever had and their face-off with the Bellas is one of my favorite scenes.

However, as much as I'd like to say otherwise, the plots of the first two films fare far better. I think this film could have done without the kidnapping or the introduction to Fat Amy's gangster father. What made the original Pitch Perfect stand out was the music and the quips from the Barden Bellas. Those are still evident in the final film, but the extra plot details were unnecessary.

Anna Kendrick has more than proven her acting and singing chops in this trilogy, and Rebel Wilson is now a recognizable face in North America. Brittany Snow and Anna Camp have also proven that they are a talent powerhouse, and together these women put on a great show. Pitch Perfect 3 is an entertaining girls' night out film that you and your squad can enjoy, while singing along with the tunes. ~Marriska Fernandes

Blu-ray bonus features include:

- Gag Reel -  a hilarious selection of gags that's fun to watch

- Deleted Scenes

- The Final Performance - an emotional behind-the-scenes look at the wrap of the film and production

- The Headliner: DJ Khaled - the cast and filmmakers talk about how excited they were to bring in the famed musician

- Don't Mess with Rebel - How Rebel Wilson trained for her kick-ass action scenes

- A Cappella Action - A behind-the-scenes look at some of the other action scenes that take place in the film

- The Women of Pitch Perfect 3 - The all-female cast and director dish on how this franchise broke stereotypes and industry norms.

- Just Because He's a Bad Guy - This featurette shows how John Lithgow fits in perfectly as the father of Fat Amy.

- Competition Crescendo - One of my favorite features is this one, which breaks down the infamous riff-off between the Bellas and the competition.

- The Final Note: John and Gail - Our favorite duo come back to talk all things Pitch Perfect

- "Freedom! 90 x Cups" Official Music Video

- New Musical Performances by Fat Amy & Fergus Casino Duet and The Bellas: "See You Smile" Lullaby

- Extended Musical Performances by Evermoist: "How a Heart Unbreaks," Young Sparrow / DJ Dragon Nutz: "You Got It," and Saddle Up: "Ex's and Oh's"