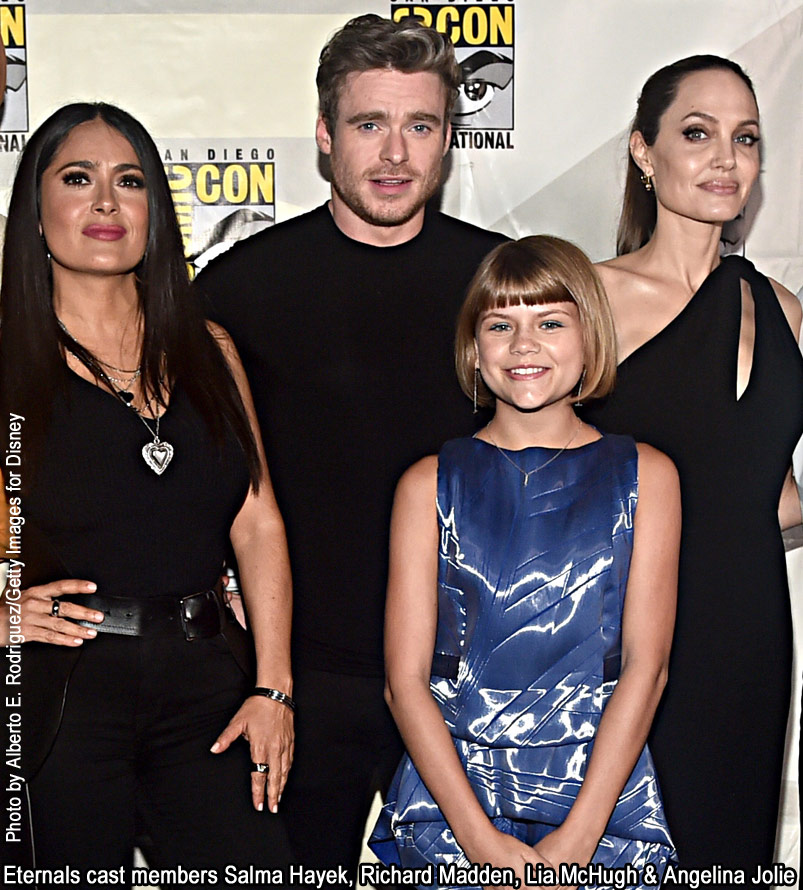 While filming the Marvel movie Eternals in the Canary Islands, stars Angelina Jolie and Richard Madden had to be evacuated from the set when a bomb was discovered by crew members.
An insider on the set told the British newspaper The Sun: "It was obviously terrifying -- the bomb could have been there for decades untouched but who knows what might have happened if it was disturbed. Some of the biggest stars in the world were on set and nobody was taking any chances. Fortunately, experts dealt with it."
It's believed the bomb dates back to WWII, when the Nazis had a military base on Fuerteventura island, where filming was taking place.
Richard and Angelina, who are pictured above with fellow cast members Salma Hayek and Lia McHugh, were not injured.
Eternals, about a race of immortal beings, is scheduled to debut in theaters November 6, 2020. ~Alexandra Heilbron