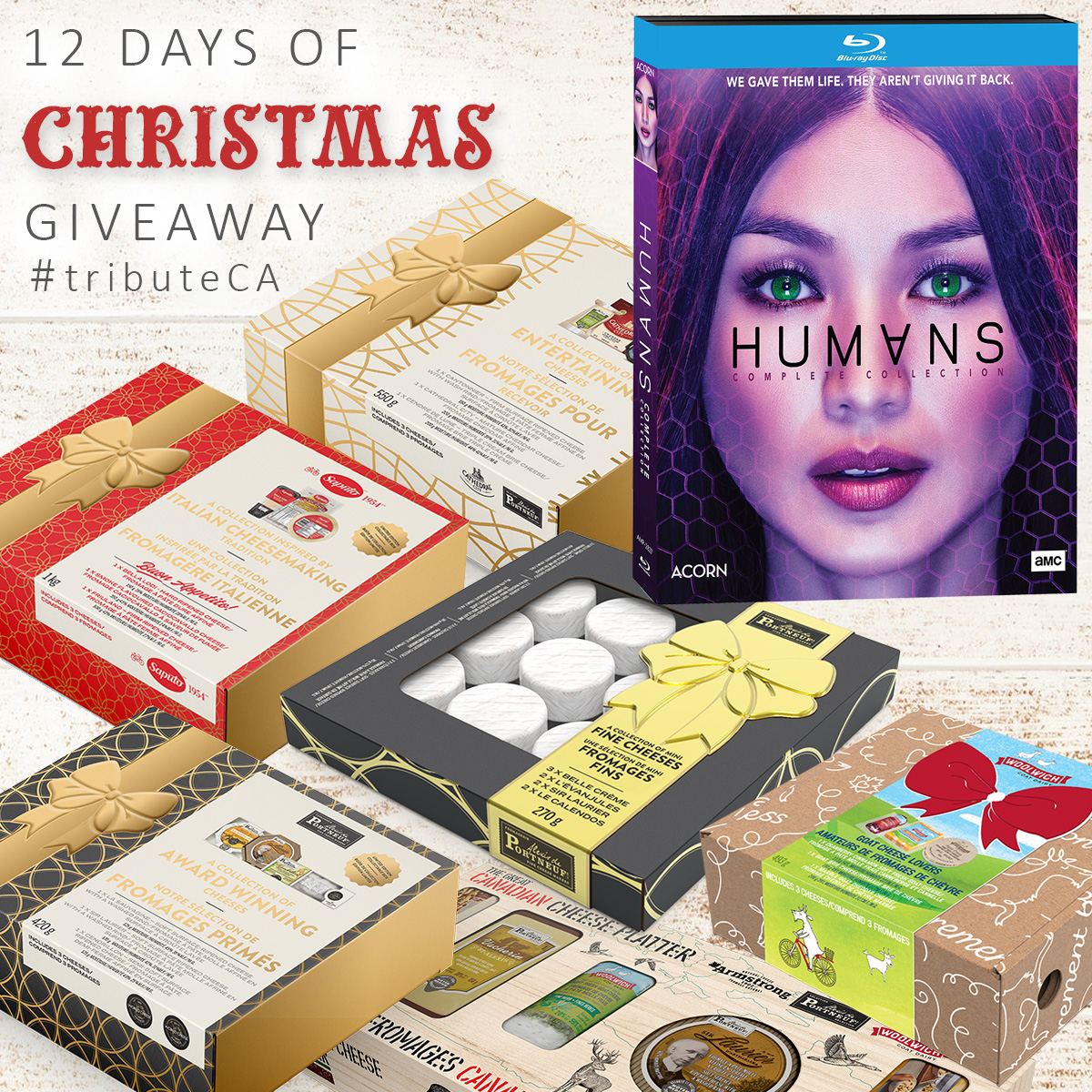 Today's giveaway takes entertainment to the next level.
First up, we are giving away the Blu-ray collection debut of the uncut UK edition of AMC's thrilling sci-fi drama, Humans: Complete Collection. The BAFTA-Award nominated series is set in the near future where humanoid "synths" have been created to help busy families simplify their lives. But will these perfect servants stay compliant forever? Humans has a great ensemble cast including Gemma Chan, Katherine Parkinson and Tom Goodman-Hill. This series first premiered on AMC Networks. The complete six-disc Blu-ray set is valued at $69.99.
Next up, we have a selection of cheese boxes from Saputo. The following are the delicious Saputo cheese boxes you can win, perfect for a family holiday get together. Each of these are valued between $20 - $30.
The Great Canadian Cheese Platter
A Collection Inspired by Italian Cheesemaking
Goat Cheese Lovers
A Collection of Award Winning Cheeses
A Collection of Entertaining Cheeses
A Collection of Mini Fine Cheeses
The total value of today's giveaway is over $200. If you would like to win this, leave your full name and a comment below telling us what was your most successful New Year's resolution — or most disastrous fail.
Please enter your full name and your correct email in the proper sections; your email will not be visible. The winner will be contacted by email, then their name will be posted here. Good luck everyone!
Congratulations to Stacey Kenny!
Also, make sure to also check out and follow our Tribute Movies Instagram to increase your chances of winning.