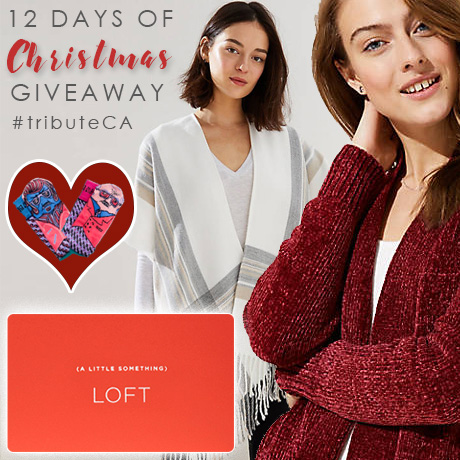 Today's giveaway is a $100 gift card from LOFT and two pairs of socks from MrMiSocki.

Make sure to also check out and follow our Tribute Movies Instagram for more (and different) prizes and to increase your chances of winning.

LOFT has a collection of sweaters, dresses, tops and jackets in regular and petite. They also have accessories and shoes to complete the look.

This holiday season go and find the perfect holiday dress or comfy sweater for yourself or one of the ladies in your circle.


We are also giving away two pairs of sock from MrMiSocki. MrMiSocki features cartoonist A.T. Pratt's designs and each pair comes with the comic book that inspired them. Each pair is $15.


The total value of the prize pack is $130. To be entered for a chance to win this gift card, leave a comment below, telling us what is your favorite holiday dessert.

Congrats Lisa Rumolo on winning this giveaway!