MANY THEATERS ARE NOW CLOSED. WE WILL CONTINUE TO POST UPDATES.
Under ConTroll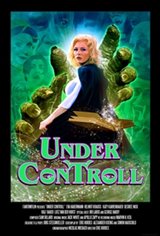 ---
On a construction site in the city of Baden-Baden, an evil troll who was transformed into stone in the 15th century, is inadvertently brought back to life in the present day. To stay undetected, the Troll possesses the body of Vanessa Majer, and sets his sights on unleashing an army of trolls to take over the world.
The people of Baden-Baden must find a way to recapture the troll before he can finish his quest. The film is loosely based on the cult classic Troll 2 and even features George Hardy reprising his role of Farmer Michael Waits.
---
Change Location