MANY THEATERS ARE NOW CLOSED. WE WILL CONTINUE TO POST UPDATES.
Touched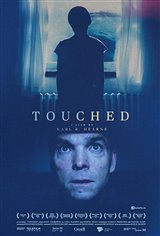 ---
Gabriel is the landlord of a Montreal apartment building. When he notices a strange smell coming from Caitlyn's apartment, he goes in and sees what a pigsty it's become. But after he calls a reference number his tenant left him, he returns to find the apartment completely emptied and cleaned.
Gabriel decides to find out what happened to the young woman, who hadn't yet paid her rent. During his investigation, he's haunted by visions of a nine-year-old girl chained in the apartment, with whom he has a tea party, and whose name is Caitlyn ...
---
Change Location