MANY THEATERS ARE NOW CLOSED. WE WILL CONTINUE TO POST UPDATES.
The First Patient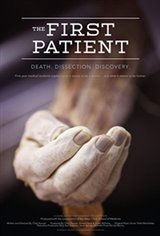 ---
An expedition into an unknown world, The First Patient challenges audiences to embrace their courage and curiosity as they follow first year medical students through gross anatomy - the dissection of the human body.
The Mayo Clinic School of Medicine granted unprecedented access to the Duncan Entertainment Group as they explore a world experienced exclusively by the medical community for centuries. The camera follows students, faculty, and body donors on the emotional and dramatic journey inside the human body.
The First Patient provides dynamic insights into death, science, and spirituality as students discover what it means to be a doctor - and what it means to be a human being.
---
Change Location