MANY THEATERS ARE NOW CLOSED. WE WILL CONTINUE TO POST UPDATES.
The Cordillera of Dreams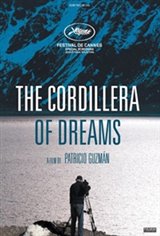 0 votes and 0 Reviews
In Theaters: February 12, 2020 (limited)
Documentary
---
In The Cordillera of Dreams, Guzmán centers on the imposing landscape of the Andes, which run the length of the South American country's eastern border. At once protective and isolating, magisterial and indifferent, the cordillera of mountains serves as the country's "spine" and an enigmatic focal point around which to contemplate the enduring legacy of the 1973 military coup d'état.
---
Change Location