MANY THEATERS ARE NOW CLOSED. WE WILL CONTINUE TO POST UPDATES.
The Cat and the Moon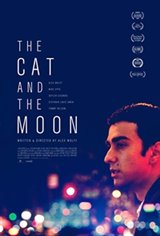 ---
While his mother is in rehab, Nick (Alex Wolff) comes to New York City to stay with Cal (Mike Epps), a jazz musician friend of his late father's, and the only person who can take care of him. During his stay he makes friends with a group of troubled but ultimately good-hearted kids who show him what the city has to offer.
The film is a character study of Nick, who is forced to reconcile with his buried pain and vulnerabilities as they bubble up to the surface during his time away from home.
---
Change Location