MANY THEATERS ARE NOW CLOSED. WE WILL CONTINUE TO POST UPDATES.
Sea of Life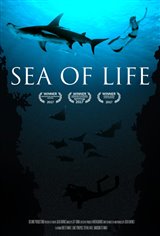 ---
Inspired after watching Rob Stewart's award-winning movie Revolution, Julia Barnes, 16, decides she has to act in order to do her part in saving the ecosystems we depend on for survival.
Worried that humans are causing a mass extinction in the oceans, Julia bought cameras, learned to dive and set out on a mission to expose the biggest threats. Her adventure took her to seven countries over the next three years into some of the most spectacular ecosystems on the planet, exposing both the destruction happening in the ocean and the efforts underway to stop it.
---
Change Location