MANY THEATERS ARE NOW CLOSED. WE WILL CONTINUE TO POST UPDATES.
Scared of Revolution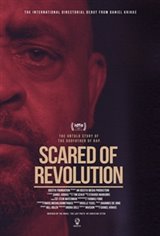 ---
Umar Bin Hassan hasn't even hit 70 yet, but he walks with difficulty and there's sadness and fatigue in his eyes.Scared of Revolution concentrates on Hassan's personal life, in which he still fights his demons. He grew up poor with a violent, unpredictable father, which in turn left him with an inferiority complex.
In the course of his adult life, he has had a string of bad relationships and left children without a father figure. In his darkest hour, he also battled a crack addiction.
---
Change Location