MANY THEATERS ARE NOW CLOSED. WE WILL CONTINUE TO POST UPDATES.
Say It Isn't So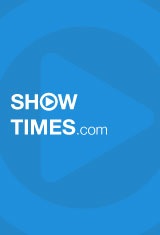 ---
When animal shelter employee, Gilly Noble (Klein) meets the Jo Wingfield (Graham) a klutzy hairdresser, the two instantly fall in love and have a passionate love affair. But when a sleazy private eye reveals that Jo's mother is actually Gilly's, the wedding plans are off and their relationship is terminated.

Jo leaves for Oregon and meets a millionaire, Jack Mitchelson. Although she still pines for Gilly, she agrees to marry Jack, much to the approval of her mother, Valdine (Field). Back in Indiana, Gilly discovers that their mother is not the same, and makes a desperate journey across the country to stop the marriage.


---
Change Location